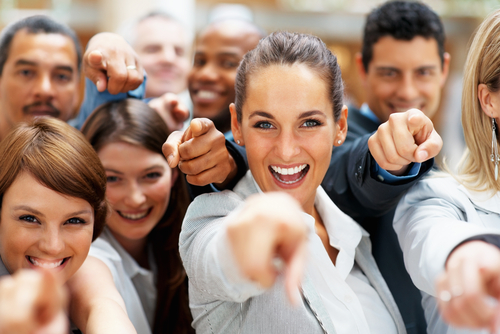 Customer service is one of the most essential aspects of running a business. There are many people who are in business who tend to think of customer service as an unneeded expense. There is a lot of new technology that is coming out in this field to help customer service teams excel. In fact, the highest rated customer service teams are up to three times more likely to use analytics in their job. The best customer service groups understand that analytics not only helps to reveal a broader view of the customer, but also helps teams to work both faster and smarter. Over a long period of time, investing in customer service is something that will pay off with both more time and money for the business. Here are several tips on building a solid customer service team.
Using Data in Customer Service
One of the biggest changes in this field over the past couple of years is the fact that data is used much more often than before. There are many people who are interested in making their workers perform better. Investing in quality data allows customer service teams to actually anticipate the types of questions that will be coming their way. Anyone who is looking to take their customer service experience to the next level needs to invest in this software. There are many companies who have made the investing and received much more back in terms of time and money. Investing in quality data is one of the easiest ways to upgrade your customer service team. Not only will they be better at their job, but they will be able to perform the job more quickly.
Building a Quality Culture
Another important attribute of building a quality customer service team is building a strong culture in your company. Culture is something that takes a long time to build for anyone. There are many people who are interested in building a strong culture for their company. However, few business owners invest the time and money that is necessary to do so. Culture is a change that will not happen quickly or in one day. Anyone who wants to take that next step in their business needs to make sure they are spending the right amount of time and energy in building a culture. Over the long term, this will greatly help in increasing your customer service experience for customers. People who work for a team that has a lot of culture will have positive peer pressure in providing a great experience.
Investing in Customer Service
There are many business owners who are interested in reducing expenses as much as possible. Although this is an essential aspect of your job, over the long term this is not an area that you can afford to cut out. In fact, there are many studies that show investing in customer service is one of the most important things that any business owner can do. It is much less expensive to hold on to a current customer than having to go out and find a new one. Anyone who is interested in building up their company's reputation needs to invest both time and money into their customer service team. Many companies have found that spending a little more on high quality labor yields much better results for customers. Over the long term, this can help the business greatly.
Conclusion
One of the biggest areas of opportunity for many companies is in their customer service team. There are many companies that are not investing enough time and money into this area of their business. Over a long period of time, a bad customer service team can cause a lot of issues for a business. There are many customers who say the customer service experience is very important to them. As a business, there are many ways that you can differentiate yourself from others by having a high quality customer service team. It is important to use some sort of data when working with customers. Not only will this help you provide a better customer service experience, but it will help your team work more efficiently.