"Your most unhappy customers are your greatest source of learning"- Bill Gates 
Google reviews have been an evergreen formula to improve your business. In recent times, it has become an important tool for marketers. Reviews enhance credibility and improve ranking and increase conversion rates. Hence, many businesses are now opting to embed Google reviews widget on their websites.
Customers are no longer interested in buying a product after having a look at a flashy image of your product or service. This is because customers these days want to make informed decisions before buying a product or service. 
As per studies from Oberlo, 34% of shoppers say they always read online reviews. 
Clearly, customers do not buy your product because they like it. They buy it because your business is trustable. 
Therefore in this blog, we will discuss how important it is to have a Google review widget for any business. 
Why are Google reviews widget important for your website?
1. Helps you improve searchability 
Google loves honesty. Apart from publishing relevant content, your website needs to have honest content. Feedbacks are the honest content you are looking for. 
You can ask your customers to post videos or pictures of your products. This will help Google know about your business on a deeper level. 
2. Good reviews will influence the potential customers 
Displaying five-star reviews will boost the confidence of your customers in your products. 
According to Statista.com, showcasing five-star reviews on your website will increase your conversion rate by 18%. 
Moreover, reviews are not just a way to boost your sales but also they can also improve your brand's credibility. Good reviews can send a strong signal to Google that your business is honest and trustable. 
3. Interact With Your Customers
Interaction with your customers is an integral part of your brand strategy. Customers need specific conversations with brands. 
This can be achieved via webinars or live streams. But a better way to communicate with your customers is through responding to reviews on a regular basis. Responding to reviews will help your customers to realize that your brand carries a two-way conversation. 
Tools That Helps You To Embed Google Reviews Widget 
Now that you are aware of the importance of Google reviews widgets on your website, you can use social media aggregator tools to embed Google reviews widgets on your website. Some of the best social media aggregators tools are given below. 
1. Tagembed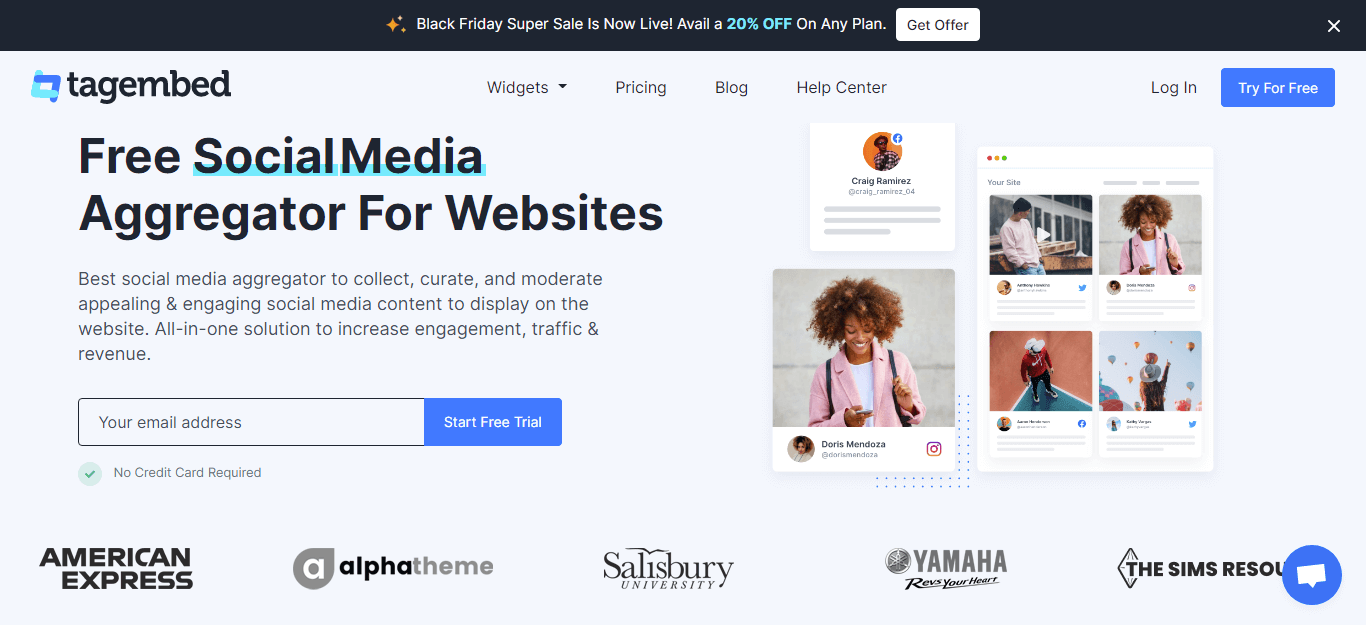 Tagembed is an exceptional social media aggregator tool that will help you to embed Google Reviews Widget in an engaging way. This easy and free widget is a response that is optimized for web browsers on desktops, tablets, and mobile devices.
This tool also has a profanity filter to moderate and select the content you want to show on your website. You can also opt for customization options to give an artistic look to your website. This will help your online visitors to truly engage with your website rather than just scrolling through. 
With the help of this tool, you can also generate an analytical report which will help you understand the widget's efficiency. This also includes active users, likes, and engagement. 
Apart from the Google reviews widget, it also helps you embed other social media networking sites such as Pinterest, Airbnb reviews, Facebook, etc. 
Tagembed supports popular CMS platforms like WordPress, Wix, Weebly, etc. While you are using this tool you don't have to tire yourself by updating the content on the widget, this tool will automatically update the content once you receive a new review. 
2. Sociable KIT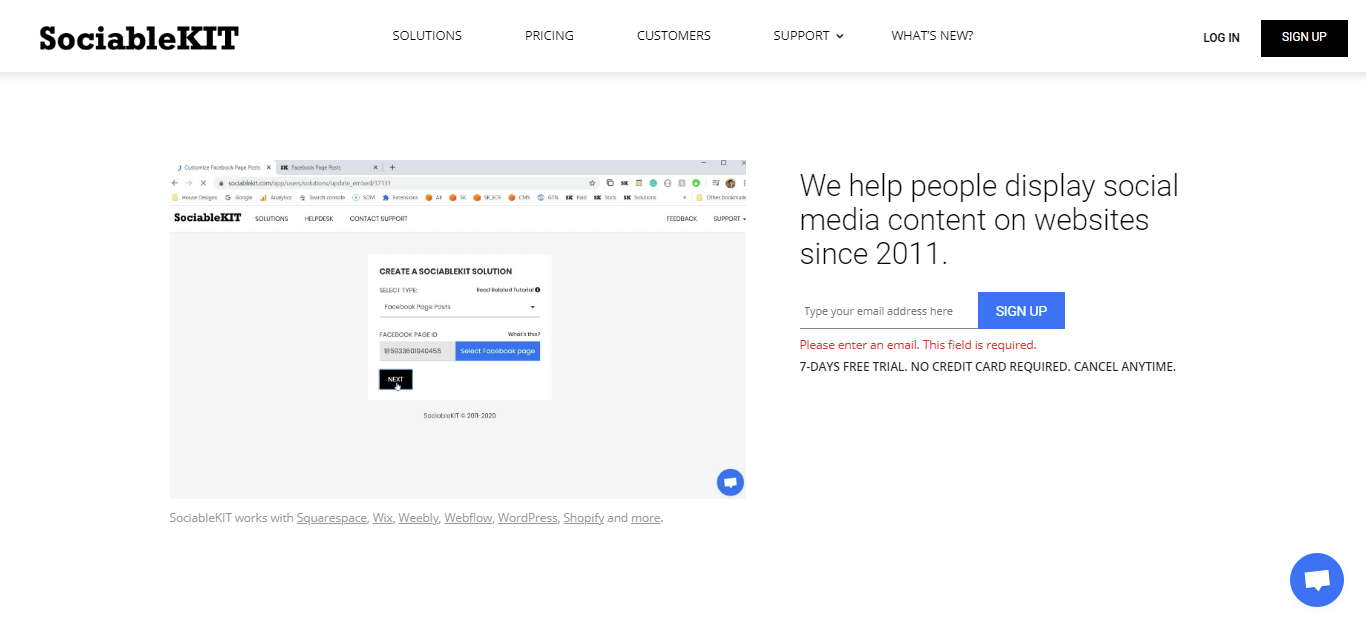 Sociable KIT is a website plugin that helps you to embed a Google reviews widget on your website. You can use this tool to personalize the interface of your widget. Sociable KIT is a beginner-friendly tool that requires no coding just like the tools mentioned above.
With Sociable KIT, you can update the content on your widget without having to embed the code again and again. It will be automatically updated on your website. However, the subscription charges of this tool are a bit on the higher side.
3. Elfsight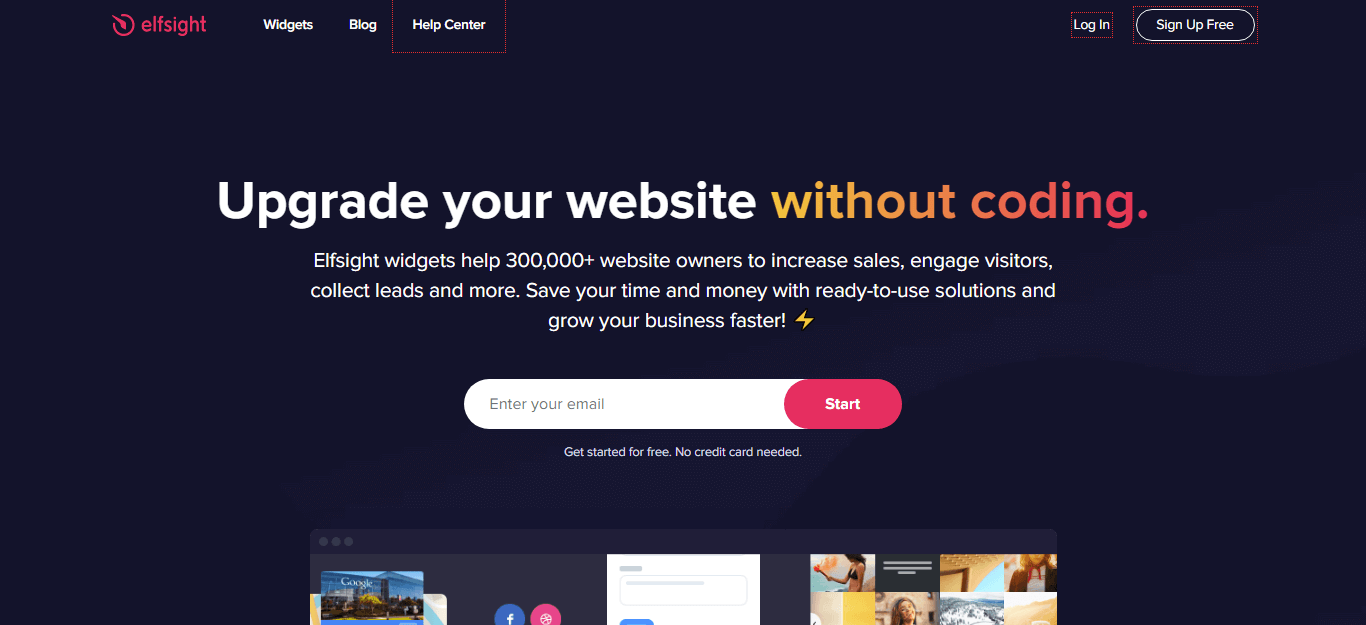 Elfsight is a website-building platform and yet another tool that you can use to embed the Google reviews widget on your website.
It has helped 1000+ website owners embed google reviews widgets on their websites. This tool helps you save time and engage with your visitors on a real basis. 
With Elfsight you can also monitor the metrics of your website like user engagement, likes, etc. 
This tool is adaptable to WordPress and Wix. 
Conclusion
Before trusting any product, the customers need to trust the brand. To achieve this trust, you have to be transparent with your customers. Showcasing reviews is an effective way to flaunt transparency and honesty. 
You can attain this once you embed Google reviews widget on your website. 
You can either adapt or fall apart. There's no in-between.