The past few years have seen tough times for the business world, with businesses having to struggle harder than ever to keep afloat in the recession. While we all know the woeful statistics surrounding the success of new business starts ups, the high profile failings of established businesses has shown that no-one is immune.
If you're currently starting up your own business you're sure to have a lot to think about. First on the list should be protecting yourself and your business from tough times. Is professional indemnity insurance right for your business? It can protect small businesses from damages claims against them that could be a potential cause of business failure. Getting indemnity insurance from Hiscox will give you peace of mind and a safety net, should you make mistakes when in the early days of establishing yourself, and as your business grows.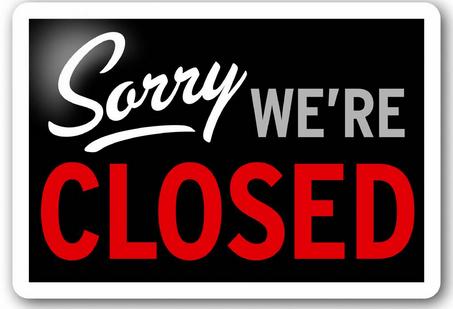 You can also look at the mistakes of other failed businesses to take advice from where they went wrong. Below are huge name businesses that you will instantly recognise, that have fallen foul of the tough economic times. Learn from their mistakes and give your business the best chance of being a success story.
Comet
Online electricals giant Amazon, as well as high street favourite Argos and super-service traders PC World, Dixons and John Lewis eventually forced Comet out of the market. It was simply a case of other retailers doing what they do, only better in terms of price, convenience or service. Make sure that you stay at the top of your game if you have direct competition, and give customers a reason to choose you over any other business.
Blockbuster
The 'video shop' was once a well-used and enjoyed facility on any high street, but Blockbusters just couldn't compete with the more convenient and cost-effective modern day options of movie downloads and digital DVD rentals through the likes of Love Film and Sky.
La Senza
Lingerie giant La Senza was bought out of administration this year and is now undergoing a massive image change. The new MD accredits the stores previous efforts to be 'all things to all people' as a factor in its decline. The key lesson here seems to know your audience and stick to it clearly.
My Space
My Space has tumbled quickly from its heyday heights as the king of social networking sites, and worth nearly $600m, to being something of a white elephant and figure of fun in the online world. Its crown was well and truly knocked off by the more grown up and user friendly Facebook, and its money making ads policy didn't go down well with users. Two lessons here; 1- increasing profitability at the expense of customers will backfire and 2 – watch out for the next big thing!
Learning from the failings of big businesses is crucial for new start-ups who want to have the best chance of success. Whatever the size of a business, some issues are universal, and those are the ones that you want to avoid. Protecting your business with both business insurance and increased knowledge of common pitfalls will get your new venture off to a steady start.