If you are planning to pursue your high studies education in the USA, the first thing that you need to consider is cost. The cost of studying in USA for students worldwide can be different due to a number of factors. If you are going to the USA from some other country, of course, you need to arrange for accommodation for you that may cost you good money. Similarly, there are a number of others cost of living expenses that you need to manage along with you college fees. Also different colleges have different fee structure, which you need to know before you move ahead.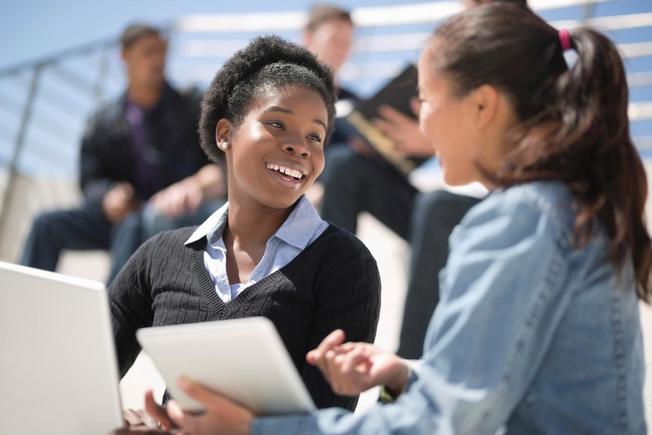 Different Levels of Institutes Available
If you come to the USA for your higher studies, one good thing that you may find is that you can search an educational institution as per your wallet. The institutions are divided into Private Institutes (they are costly), public Institutes (They are moderately costly) and the Community Colleges (they are comparatively cheaper).
Do not go by the levels, the prices are only different due to the difference in facilities available here; like the campus facility, library facility, living facility, etc.Else the quality of education is almost the same.
Depending upon the level of theinstitute that you are selecting, the cost of studying in USA for students worldwide may range from $12,000 – $55,000 annually.
Application Fees
The application fees for each university range from $50-$150. You need to take courier services to send the hard copy of your scorecard, and the courier service will charge around $20-$30. You need to spend $100-$200 for examination for each university. You can attempt at least 2 university entrance examinations. So approx. $500 will be the costing for appearing in the academic examinations in the USA Universities. So in the application process, you need to spend around $100 approx.
The Fee Structure
Private Institutions– The private institutions generally charge from $15,000-$30,000 per year. Some well-reputed university tuition fees can go beyond $40,000 per year.
Public Institutions– The public institutions may charge around $10,000 to $20,000 as a tuition fee each year.
Community colleges- The community colleges are comparatively cheaper. They charge a tuition fee of around $8,000-$12,000 per year.
Living Expenses
While studying in the USA, the living expenses include-
Books- Approx. $500-$1000/ per academic year
Travel cost- Approx. $300-$700
Room and board– Approx. $3000-$7000
Meals (for off-campus students)- Approx. $2500/year
Clothing- Approx. $500 or more annually
Personal expenses– Approx. $2000 per year
Of course, some of the expenses, like clothing, personal expenses, meals, etc. vary from student to student depending upon the life they lead. These values are just some approx. amounts.
Studying in the USA can be really very beneficial to an individual in a number of ways. But these benefits, of course, come with a cost. Studying in the USA can be expensive if you do not estimate the cost of the studies and do not live a modest and humble life. Estimating the cost helps you in studying comfortably and also managing your other cost of living properly so that you do not face any awkward situation in a country that is unknown to you.