Anyone who has gone through a major renovation project knows that it can be a messy headache and often leads to unexpected costs. Some people would then turn to DIY projects but it seems to tie up all their time, and it could be rather daunting for people who cannot tell the difference between a drill and a saw. However, it does not mean that you should shy away from upgrading your home.
On the contrary, it is possible to improve your home while avoiding extensive renovation projects, not just for DIY experts but also for the regular Joe. Take a look at some of the interesting home improvement ideas that are easy to implement and will not put a dent in your wallet.
Utilize removable and easy to apply wallpapers: Unbeknown to most people, wallpapers are making a comeback. We often associate wallpapers with old fashion homes that make them look ugly and outdated. However, modern wallpapers come in an amazing array of chic designs, colors, and textures. Furthermore, they can be made into easy to apply, remove, and often reusable papers.
This means that you can change your wallpapers regularly with ease, allowing for special themes like holiday looks whenever you require it. Another great thing about wallpapers is that their prices so affordable that it would knock your socks off. Spend a weekend to apply some beautiful wallpapers to your bedroom or your living room to make them look like you have spent a fortune hiring a designer to improve your home!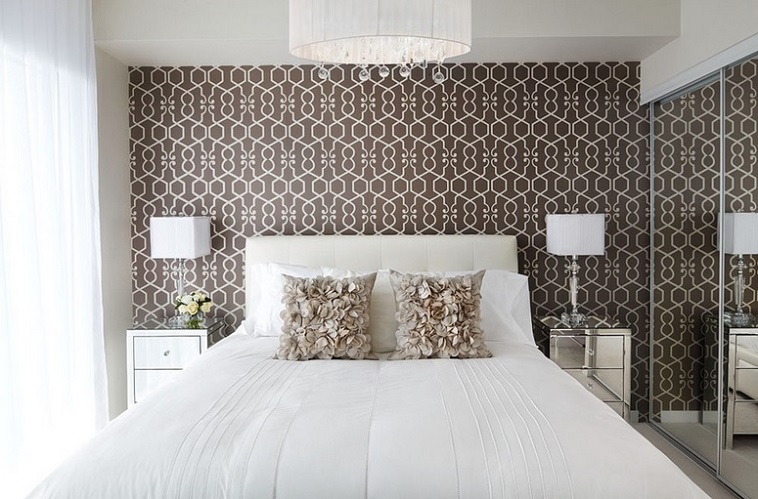 Install wainscoting on your walls: Wainscoting is paneling that covers the lower part of walls with the function of adding insulation, providing protection to your structural walls and increasing aesthetic values of the space. Traditionally made from heavy wood and difficult to install, materials of the modern wainscoting are lightweight, making them easy to transport and installation is a breeze.
There are many types of wainscoting decorations and they come in a wide variety of styles, patterns, textures and sizes. Flat panel wainscoting creates a clean and minimalistic look, raised panel wainscoting provides more structural interest while beadboard wainscoting is ideal for country charm. You can also cover an entire wall, from floor to ceiling, with wainscoting to convert it into a feature wall. Moreover, wainscoting panels come ready to be painted, so you can paint them with any color that you want. Give them a light and neutral color to brighten up the room or turn them into a contrasting color for a dramatic flair, the choice is entirely up to you!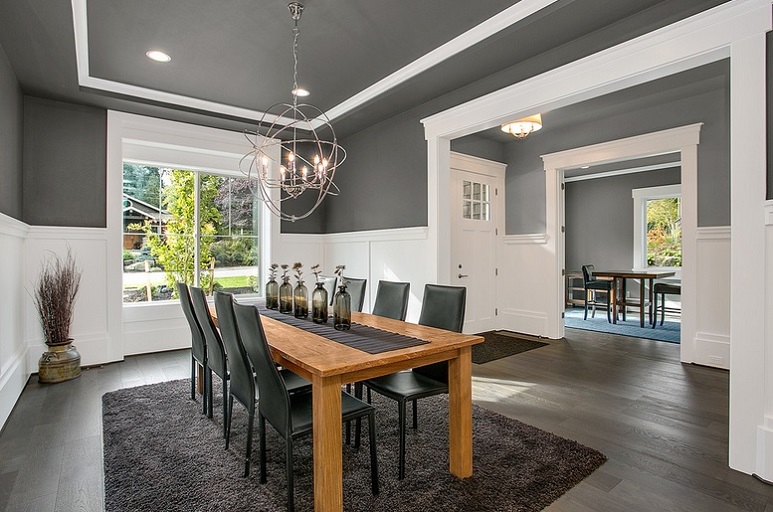 Develop an open space in your home: More and more, the trend is moving towards large open spaces at home, and this is one of the top things that people look for when shopping for a new house. New houses or apartments are built with a large open space consisting of the kitchen, dining and living room, making the entire area seem larger. You might be thinking of how to open up some space in your existing house without removing walls. There are actually quite a few solutions to this.
The easiest way is to move your furniture around to maximize space or simply get rid of big and cumbersome furniture. You can also leverage on optical illusion and paint bulky cabinets or shelves the same color as your walls to "camouflage" them, making them to seemingly "disappear". Another trick on the eyes is to place mirrors, laying them on the opposite side of your windows so that they could reflect light into the room, augmenting the sense of spaciousness.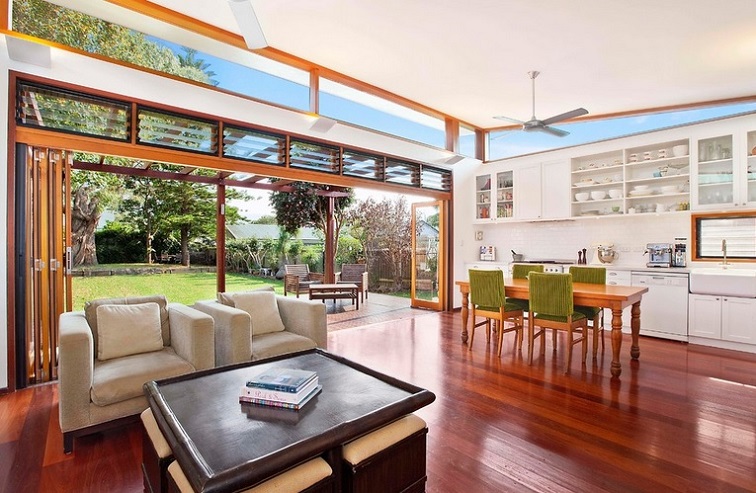 You can obviously still choose to have a complete overhaul of your home, tearing down some parts and replacing them with something new altogether. However, for those without the time nor the budget, you still have different options to consider for upgrading your dwelling space. A comfortable home can significantly improve your mood and well-being, ultimately leading to a better and healthier life.