Full Biography of Daniel Bryan
Birth name Bryan Lloyd Danielson
Born May 22, 1981 (age 37)
Aberdeen, Washington, U.S.
Residence U.S.
Spouse(s) Brie Bella (m. 2014)
Children 1
Professional wrestling career
Ring name(s) American Dragon
Bryan Danielson
Daniel Bryan
Daniel Wyatt
Dynamic Dragon
Billed height 5 ft 10 in (1.78 m)
Billed weight 210 lb (95 kg)
Billed from Aberdeen, Washington
Trained by
Masato Tanaka
Rudy Boy Gonzalez
Shawn Michaels
Texas Wrestling Academy
William Regal
Debut December 1999
Whos is Daniel Bryan?
Daniel Bryan is an American professional wrestler and author currently signed to WWE, where he performs on the SmackDown brand under the ring name Daniel Bryan.
In WWE, Bryan held the WWE Championship 3 times and WWE's World Heavyweight Championship once, in addition to being a one-time United States Champion, a one-time Intercontinental Champion and a one-time WWE Tag Team Champion as part of Team Hell No (with Kane).
He was also the 2011 SmackDown Money in the Bank winner, the 2013 Superstar of the Year Slammy Award winner and the SmackDown General Manager from July 2016 to April 2018. Bryan is the 26th Triple Crown Champion and the 6th Grand Slam Champion in WWE history and headlined several major pay-per-view events, including WrestleMania XXX.
Danielson was previously signed to the WWE, then known as the WWF, for an 18-month period from 2000–2001. Prior to joining WWE for his second stint in 2009, Danielson wrestled for various companies internationally using both his real name and the ring name (and later nickname) American Dragon.
He wrestled for Ring of Honor (ROH) from 2002 to 2009, being recognized as a "Founding Father" of the promotion, where he was a one-time ROH World Champion as well as the final Pure Wrestling Champion (unifying the Pure title with the World title). He was the first winner of ROH's annual Survival of the Fittest tournament in 2004.
Danielson also wrestled extensively in Japan, winning the GHC Junior Heavyweight Championship in Pro Wrestling Noah and the IWGP Junior Heavyweight Tag Team Championship (with Curry Man) in New Japan Pro-Wrestling (NJPW). Between WWE, ROH and Japanese promotions, he held eleven total championships. Danielson also won numerous titles on the independent circuit, including two PWG World Championships, the FIP Heavyweight Championship and the wXw World Heavyweight Championship.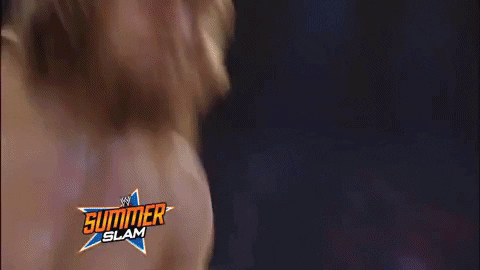 From May 2014 to December 2014 and from April 2015 to March 2018, Bryan was either injured or recovering from injury. In February 2016, Danielson retired from professional wrestling due to medical issues (including seizures) arising from multiple concussions and a brain lesion. That July, he became the SmackDown General Manager following the return of the brand extension. On March 20, 2018, Bryan was formally cleared to return to in-ring competition and had his in-ring return at WrestleMania 34 on April 8.
Daniel Bryan Early life
Danielson was born and raised in Aberdeen, Washington, the son of a logger father and a therapist mother, who divorced when Danielson was young. Danielson has an older sister named Billie Sue and competed in various sports at Aberdeen-Weatherwax High School, including football.
Daniel Bryan Professional wrestling career & persona
After Danielson graduated from high school in 1999, he decided to pursue wrestling professionally and attempted to train at Dean Malenko's wrestling school. When it closed he trained under Shawn Michaels and Rudy Gonzalez at the Texas Wrestling Academy (TWA). He debuted in the TWA and on March 21, 2000 won his first championship when he teamed with Spanky to win the TWA Tag Team Championship, defeating Jeromy Sage and Ruben Cruz.
Danielson has spent the majority of his career without an overt character in favour of becoming popular with the fans through his monikers, signature mannerisms and wrestling ability while his attire has varied as well, with the majority of his tenure wearing a pair of short trunks, but also ventured into wearing a mask for a time in Japan as an extension of his American Dragon persona.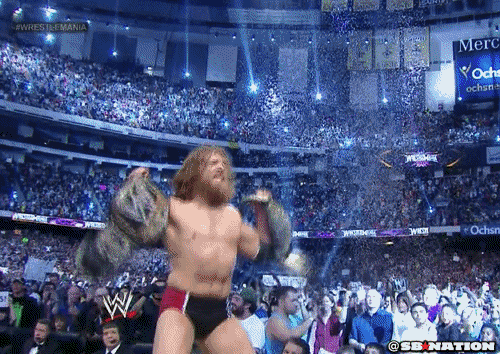 READ ALSO : How to Become a Pro Wrestler (Tips From the Super-Stars )
Daniel Bryan Personal life
Danielson has cited a number of wrestlers as influences to his style including Toshiaki Kawada, Mitsuharu Misawa and William Regal. He has also made mention of modeling his wrestling on that of Dean Malenko and Chris Benoit in his early career, then using Brazilian jiu-jitsu as a platform to develop his own style.
In 2009, Danielson relocated to Las Vegas, Nevada, where he began training in mixed martial arts at Randy Couture's Xtreme Couture gym. He was also roommates with Xtreme Couture's head grappling trainer, Neil Melanson.
Danielson became a vegan in 2009 after getting elevated liver enzymes and several staph infections.In 2012, he was awarded a Libby Award from PETA for being the "Most Animal-Friendly Athlete". In honor of Danielson, Mayor Micah Cawley of Yakima, Washington declared January 13 "Daniel Bryan Day".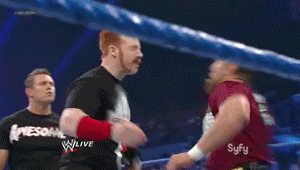 In September 2012, Danielson explained that he was no longer a vegan due to his inability to find vegan food while travelling on the road for WWE. He later elaborated that he had developed a soy intolerance and could not find enough non-soy-based vegan food, but he still keeps a mostly vegan diet on the road. On Twitter, he stated that he has vitiligo. Danielson has stated in his book that he does not drink due to his father's past as an alcoholic.
see also : WWE Former Star Brian Christopher Lawler is dead at 46
In October 2012, a social media campaign was started in an attempt to help Connor Michalek meet Danielson, his personal hero. Michalek was six years old at the time and suffered from cancer of the brain and spine. The campaign succeeded, with Danielson meeting Michalek at the Consol Energy Center in
December 2012 and again in October 2013.
Danielson is a self-described environmentalist and endorsed the Green Party's Jill Stein in the 2016 U.S. Presidential election.
Daniel Bryan Marriage
On April 11, 2014, Danielson married WWE wrestler Brie Bella, with whom he had been in a relationship for nearly three years. On April 6, 2016, nearly two months after Danielson's retirement, Bella also semi-retired from wrestling in order to start a family with him. They have a daughter named Birdie Joe Danielson.
READ ALSO: WWE Former Star Brian Christopher Lawler is dead at 46
SmackDown General Manager (2016–2018)
Following the announcement of the second WWE brand extension, he was appointed by SmackDown Commissioner Shane McMahon as the new SmackDown General Manager on the July 18 episode of Raw. Along with McMahon, Bryan played a vital role in the WWE draft, with the duo selecting WWE Champion Dean Ambrose as their first overall pick for SmackDown. After SummerSlam on August 21, Bryan unveiled two new championships exclusive to the SmackDown brand—the SmackDown Women's Championship and the SmackDown Tag Team Championship.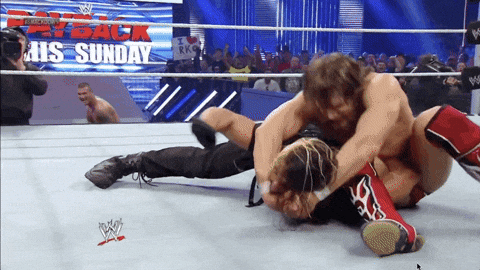 Daniel Bryan net worth
Daniel Bryan net worth and salary: Daniel Bryan is an American professional wrestler who has a net worth of $8 million.
Daniel Bryan Social Media Profile
Bryan is active over the social media. He has a huge number of followers on social networking sites such as Facebook, Twitter as well as Instagram. He has more than 4.46M followers on Twitter.
The tranquility of being in Central Park is almost as good as being with your family! pic.twitter.com/sxETGS0CSO

— Bryan Danielson (@bryandanielson) August 21, 2018
READ ALSO : WWE Superstar Kane Childhood Biography – Glen Jacobs
Daniel Bryan Twitter
Fact Check
We strive for accuracy and fairness. If you see something that doesn't look right, contact us!
Thanks for reading and remember to share this post
Source: WIKI