Chicken recipes are loved by all in any part of the country. In fact, every part of the nation has its own method of cooking and ingredients which contribute much to the varied types of preparations. Some prefer it hot and spicy while others prefer the bland taste. Indian culinary tradition offers a tasty mélange of spices and herbs. It is cooked in various lip-smacking preparations which include desiflavours.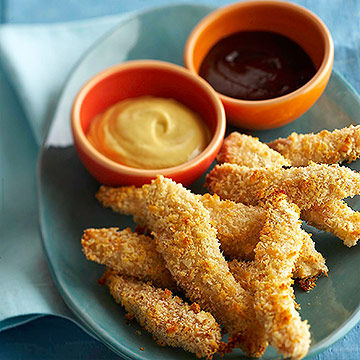 Why You Cannot Miss Your Plate of Chicken
Chicken is a versatile meat because it can be cooked in different ways with or without herbs or spices. Even the very simple stew is something to indulge in. While the very thoughts of digging into the chicken pieces waters the mouth, you should also remember that it is extremely healthy. Fish and chicken contain the lowest amount of saturated fat which is good for the heart and overall health. Even the fat contained in it is said to be unsaturated and healthy. The protein contained in it is important for muscle growth and helps in weight loss.
The Chicken Soup
The soup contains a fair amount of fluid which is good for you. Apart from that, chicken soup is said to be a great anti-depressant. With or without vegetables, it helps in increasing the serotonin levels in the brain which leads to stress busting and improving the mood.
MurghMakhani
This delicious dish is great for the palate and goes best with chapattis and tandoori rotis. If you are chicken fan, try it for lunch or breakfast as the main course or the side dish. This Punjabi preparation is larthered in buttery cream, spices and tomatoes.
Kerala Chicken Roast
Straight from God's own country, this is a specialty dish that is a must-have. It's crispy, tangy and fried which means it can go with rotis and chapattis. The pepper fry chicken made in the south Indian style is also an awesome preparation.
Chicken Chettinad
The chettinad cuisine is a specialty of Tamil Nadu and is possibly the spiciest in India. The bird is tossed in coconut paste and southern spices. This particular type of cuisine is made by the NattukotaiChettiars of the Tamil Nadu region. These people were essentially vegetarians but picked up non-vegetarian influences from the neighbouring Malabar Coast and other countries during the spice trade. Traditionally it is eaten with rice but can be tried with tandooris also.
The Kadai Chicken
Typically served in a kadai to live up to the name, this preparation is one of the most popular ones in any restaurant. Chicken seared with lemon, and bell peppers and a spicy paste makes the dish oh-so-wonderful.
Chicken Lollipop
This popsickle is a great starter at any party. The meat is wrapped fried crisp in rustic spices. If you know how to prepare pepper chicken, then, this one should be a piece of cake for you.
The best thing about chicken preparations is that there are more than 50 different ways to make them which mean you will never get bored of eating the bird.