With the new iPhone being launched, the iPhone 6, and other attention grabbing activities being rolled out by Apple, including the release of U2's new album, it is fair to say that there is still a great deal of interest and excitement in Apple products. There have been some complaints and criticisms about the brand and their products of late, with many citing the rise of Android phones as being the death-knell for Apple.
This is a wildly overstated view and even though the wide range of Android phones means that Android can claim to be the market leader, when it comes to individual phones, Apple is still the leader in the market.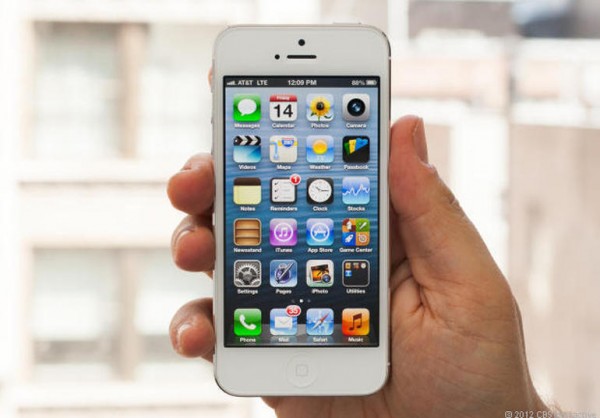 This means that there are often many crimes relating to the Apple iPhone and you never have to search too far to find out a story relating to iPhone fraud. With so many people keen to get their hands on the phone, or who understand the value that the phone holds, it is understandable that Apple products like the iPhone are related to crimes in such a manner. You may think that a phone is best used by criminals in contacting each other to plan or carry out their crimes but there are other crimes relating to iPhones, including:
There is a huge scale for iPhone fraud, involving companies, organisations and people. One of the things to remember about fraud is that no matter the scale, this is a very serious crime and it is one that is often taken extremely seriously. Many people may believe that police officers time, and the time of courts across the country, would be better spent in dealing with crimes that hit communities harder, but fraud can have a hugely negative impact on businesses and people too.
A Woodford Green woman committed iPhone fraud
A woman in Woodford Green has recently been fine for claiming to have lost her iPhone when she had in fact actually stolen it. The woman informed police back in July that her phone had been stolen on the London Underground, somewhere between the Liverpool Street and Woodford stops. Upon investigation, it transpires that the 27 year old woman had actually pawned her iPhone 5 product at a gadget store in Ilford.
The police issued a statement saying that due to the use of innovative technology and partnerships with a number of investigatory bodies, they were able to trace the phone to the store and after speaking to staff at the store, it was apparent that the woman had actually pawned the phone in the previous month. Later investigation then uncovered that the woman had claimed compensation from her insurance company, citing the fact that her phone had been stolen.
Ms Bennett was eventually arrested and on the 27th of August 2014, she was provided with a £190 fine and a 12 month conditional charge. This took place at the Westminster Magistrates Court and she pleaded guilty to fraud by false representation and wasting police time.
Police promising to crack down on fraud further
Since then, the British Transport Police have issued a statement that they are aiming to crack down on fraudsters who cite theft. The organisation released a statement saying that this sort of fraud is not a victimless crime, and then cited the police time, although surely the biggest victim is the insurance firms that waste time, and potentially pay out a lot of money to people committing crimes.
Ultimately though, the general public is made to suffer because it is not as if insurance firms are going to carry all the burden themselves, this will lead to a rise in premiums for many clients, so there is a reason for most people to be aware of these crimes and to play a role in minimising them if possible.
However, anyone that has been charged with a crime of this nature should realise that it is important to receive the best possible support and defence. A good criminal defence solicitor, with experience in fraud cases, will provide the best level of support, ensuring that a fair trial is obtained. Even if someone has actually committed fraud, they are entitled to a fair trial and the strongest representation possible, which is where a good defence team will always be of benefit.
Andrew Reilly is a freelance writer with a focus on news stories and consumer interest articles. He has been writing professionally for 8 years but has been writing for as long as he can care to remember. When Andrew isn't sat behind a laptop or researching a story, he will be found watching a gig or a game of football.