EaseUS Data recovery software is one of the most popular data recovery software out there. It has garnered several positive reviews from various people all over the world. It offer reliable tools to the people in order to recover their files with ease. The tools are efficient and flexible, so that even a beginner can use them easily. In addition to this, the simplified interface that the software offers extends more friendliness to the user.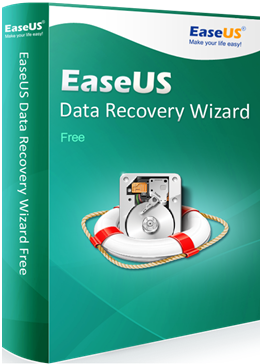 The software is able to recover mistakenly deleted files or files, which have become inaccessible due to being lost because of certain issues like system crash, OS crash, drive crash, formatted hard drive, lost partitions, virus attacks, corrupted CDs/DVDs etc. EaseUS Data recovery software is a free data recovery software that is able to recover all sorts of file including compressed, email, documents, music and video files. The software supports a number of secondary storage devices, such as pen drive, flash drive, memory card, external hard disk, CD/DVD, MP4 player, media player, iPod etc.
How To Get?
The software is available in four different packages, which are as follows:
Free
Pro
Pro+WinPE
Technical
All of these packages are available at the official website of the company. All of these come with their own advantages and benefits. Like the first package, which is free of cost, is available to download to everyone. However, there is a limitation that you can only recover 2GB worth of data. If you wish to recover more, you need to purchase one of the other three packages.
The Pro and Pro+WinPE software are for single user use, and comes with the unlimited recovery option as well as additional technical support. The technical package is for industries or organization, who wish to extend the software's support to their own clients. You can easily purchase one of these packages from the website, and once installed, the software will be ready to begin its scan.
Scanning Process
The software makes use of two different scan modes to complete its scanning procedure. These are quick scan mode and deep scan mode. When the scanning process is first initiated, the quick scan mode performs a fast search on the hard drive, for data remnants, which have been recently left by deleted or lost files. Once the search ends, all the results are displayed and the deep scan mode is automatically initiated.
At this point of time, the user can choose to recover files from the result page and stop the deep scan mode, or continue the deep scan mode if the desired file was not found. The deep scan mode is an advanced mode, which scans the computer for hidden or inaccessible files, and recover all data remnants lost in the past. Due to this, it takes more time, but it is sure to reliably recover all your files.
Other than these two scanning modes, EaseUS data recovery software makes use of various additional features, which allows the user to easily interact with the software and work their way around. So, if you have lost a file recently, this software is a must to try!