Even though when it comes to home interior, some people prefer to keep it simple and traditional; there are those with completely different attitudes. For some people, decorating your home in an ordinary manner is out of question, and for them symmetry is no less than an affliction. What they need is a bit of surrealism in their home and there is no better way to do so than by imitating architecture and ornaments from Alice in Wonderland. Here are some of the most interesting and most daring ideas.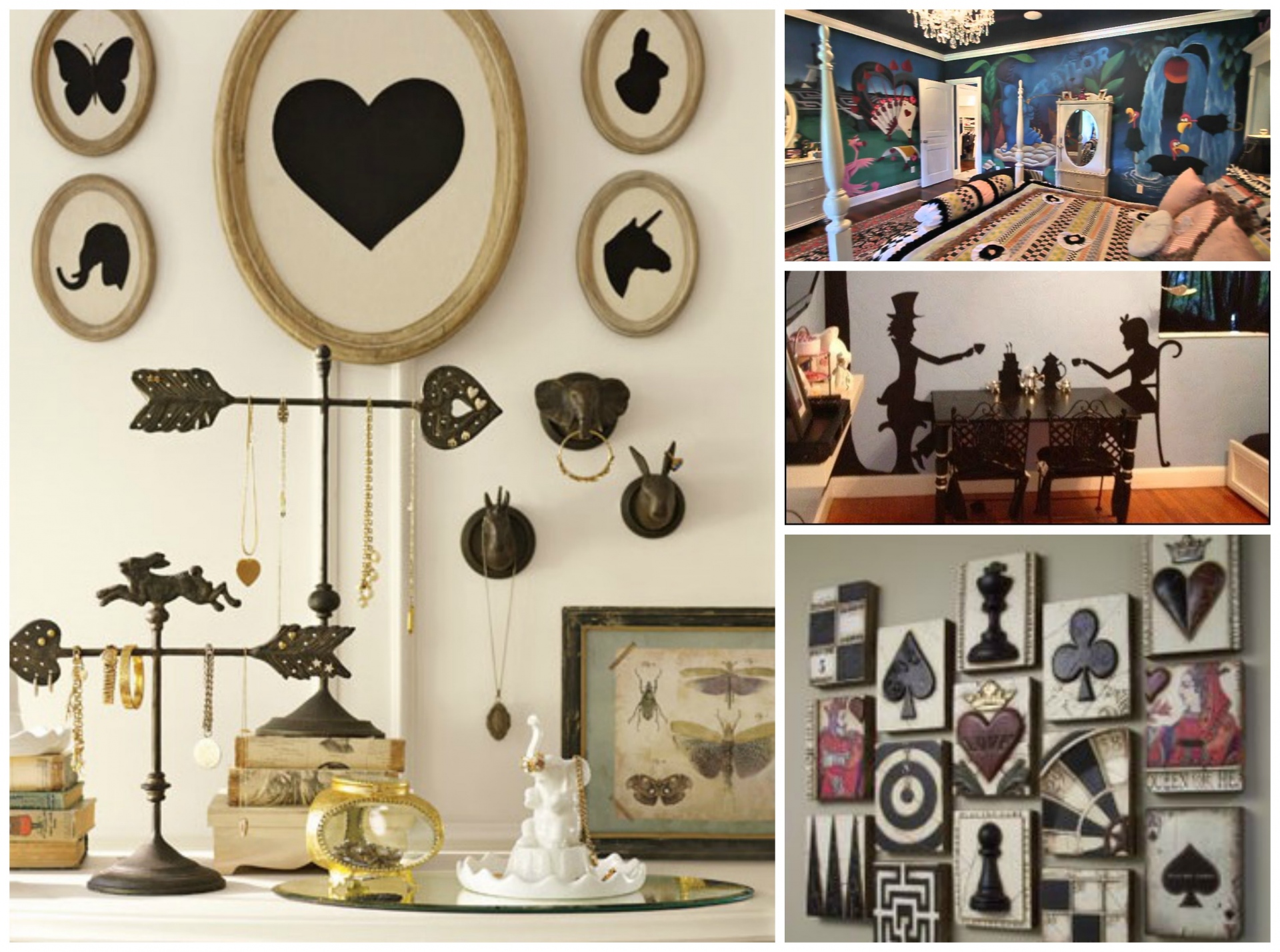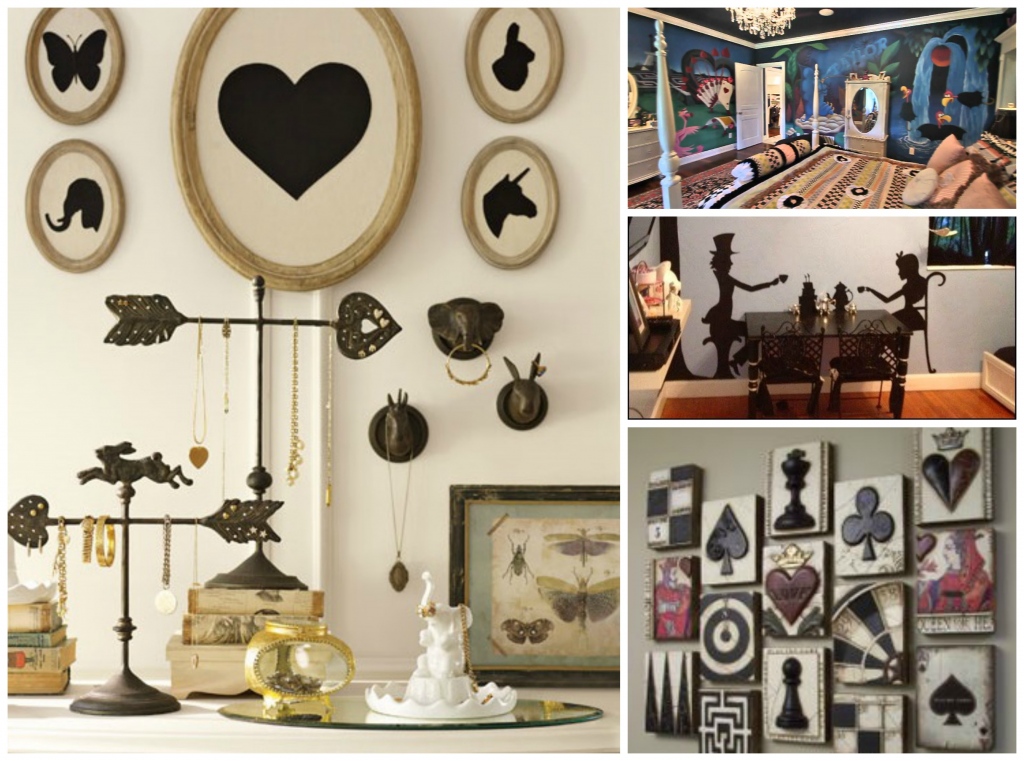 Alice Accessories
Now, some people say that major furniture pieces are what makes home, however, for the general impression that a place makes accessories are far more important. With this in mind, in order to transform your world into a genuine wonderland what you will need are the right accessories. To start with, no wonderland home should ever go without an Alice themed wall clock. Its twisted black and white shape and its reverse order will give your home its necessary dosage of asymmetry and surrealism.
Still, you don't have to stop there. For the illumination of your home, you can get yourself a nice, tall lamp with a hat shaped head. Finally, for additional decoration, you can always get some Queen of Hearts themed cushions or wall ornaments. By doing this, you will be well on your way to transform your home into a fully fledged Alice in Wonderland haven.

Crazy Tea Party
If you had to pinpoint one scene that defined this entire story it would probably be the famous tea party. Mimicking anything that even resembles this scene is bound to create a similar effect. However, in order to be able to do this, you will need proper equipment. Still, to acquire it and save some money along the way your safest bet would be to browse quality French homewares online. Also, keep one thing in mind; it is more about the general impression and atmosphere than any specific item.
Rabbits and Hats
To continue in the same fashion, there are two major motifs that just scream Alice in Wonderland. These two motifs are rabbits and hats. In order to transform any room into a wonderland area, try decorating it with hats. These hats can be painted on the walls, embroidered on cushions or they could even be real hats bought on garage sales and flea markets and then strategically scattered all around your home. Those willing to live in a real-life wonderland will simply have to withstand some chaos and mess.

Furniture
Now, for the furniture you can go in many different directions. You can either take red and regal for your theme in order to yet again look up to the queen of hearts, or you can take a different approach. You could even go blue for Alice or purple for the cat, the choice is all yours. Alice in Wonderland theme is more popular than you may think, so it shouldn't come as a surprise if you managed to get your hands on a genuine cartoon-like furniture piece. Regardless of what you decide to do, decorating your home in this theme will most definitely be a difficult task. However, you may have a lot of fun along the way.
Finding and matching everything you need in order to make Alice in Wonderland themed home, or even a single room, will take both time and resources. Still, for an Alice enthusiast, any time invested on this project will be time well spent. For them, just the thought of living in a home like this is a notion that you simply cannot put a price tag on.