For homes, offices, self-build projects and extensions, the best heating system would be the under floor heating system. This system uses heating pipes installed under the floor to circulate heat throughout the premises.
The wet or hydronic under floor heating systems are suitable for renewable energy systems like solar thermal or heat pumps and these are ideal for heating the entire building. The under floor heating system is directly laid beneath the floor coverings. As the system goes discreetly under the floor, they do not occupy much space.
The hydronic heating system is suitable for various flooring finishes such as vinyl, stone, laminate, solid wood, engineered wood, ceramic and carpet flooring. This system is versatile enough to be linked to any type of heat source ranging from a standard boiler to latest sustainable technologies such as heat pumps and solar thermal.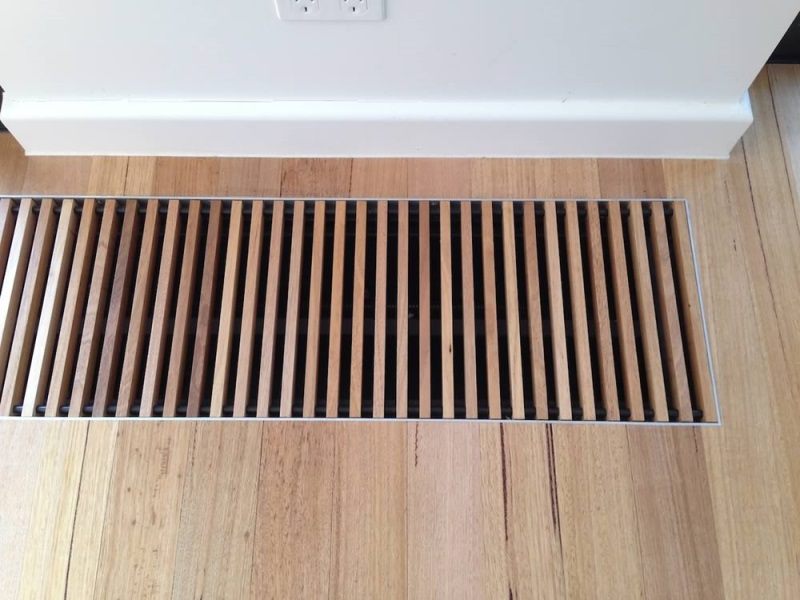 There are many advantages of using the under floor heating system to heat your home.
Can be used easily with heat pumps – Under floor heating systems are flexible and versatile and these can be effectively combined with heat pumps. The system will feed the floor heating system at lower temperatures and also deliver concentrated heat to heat water delivered by the heat pump. This type of heating systems are designed to optimize heating pump efficiency delivering controlled heat and thereby greatly reducing carbon footprint and saving on running costs.
Ease of maintenance – Another major advantage of choosing the under floor heating system over other types of systems is that these are easy to maintain. Little can go wrong during operation because these systems do not feature moving parts. However, during the installation process it is important to carry out the pressure testing process for all pipes to eliminate leaks. If installed right, this system works seamlessly for a long time. As compared to the traditional convection heating system, under floor heating system does not make you spend on regular maintenance.
Maintaining consistent room temperature – Comfort is one of the major advantages of choosing under floor heating system for your home. This system warms up the entire floor in your living area. Consistent room temperature and warm feet could be ensured because the opposite heat cycle to convectional heat source is generated. In comparison to convective heat, under floor heating system generates more radiant heat and so offers more comfort to the users.
As the under floor heating system is installed below the flooring, there is no need for you to design the room to accommodate the system. Without compromising on style and aesthetics, you can design the room layout. Since you do not have to leave space for radiators, you have optimum flexibility to place your furniture wherever you want based on your lifestyle requirements.
Ability to zone areas – As compared to the convection heating systems, the under floor heating system comes with multiple thermostats that allow you to zone in areas and heat them as and when you need to. Instead of heating all areas unnecessarily and wasting energy and money, you can program the thermostat to meet particular requirements.
No safety risk – As this system does not feature protruding pipes and radiators, there is no safety risk for small children. As the temperature flow is lower, the system does not promote the risk of injury through burning for vulnerable groups.
Promotes overall health and well-being – Last but not the least, under floor heating systems do not produce the airborne dust as compared with the traditional convection systems and radiators. This is a major advantage especially if you or one of your family members is susceptible to allergies and asthma. Top of Form
These were some of obvious advantages of using an under floor heating system. Click here to know more about under floor heating systems.