There are many projects which you can choose to undertake in your home, some of them will make it a nicer place to live, some will simply make the place more modern and in keeping with the standards you expect.  Others can make a huge difference to your lifestyle and often in ways that you had not considered when deciding on the project.  Adding patio doors to your property is one of those things that will make a huge difference, providing you use the services of a professional firm such as pioneerwindows.ca: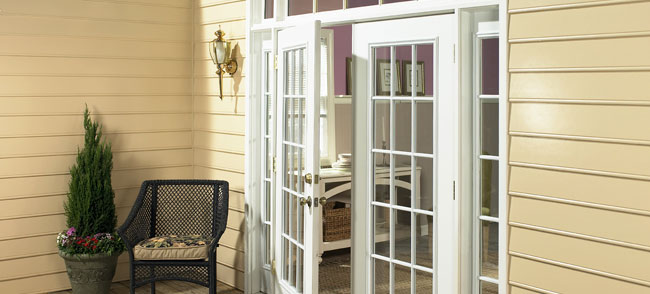 Bringing the Outside in
Whether it is the middle of summer or half way through the darkest winter, you will appreciate the additional light being brought into your home through your new patio doors.  Even on a cool day it is possible to have the doors open and feel the fresh air.  You will instantly feel like you are outside, in your garden and this will make you feel happier and more alive; no matter what else is going on.
It is also extremely beneficial when having a garden party or friends over and you are enjoying the garden.  Patio doors can help connect you to the garden and the activities, even if you are preparing something in the kitchen.  They can also make it easier to carry food and drinks in and out of your house.  Of course, it is advisable to have hardwood or similar easy clean flooring in the room which has the patio doors; this will minimize the dirt being carried around your home.
Safety
Patio doors also provide you with an additional means of escape should there be any issue, particularly a fire in your house.  Obviously this is something you hope will never happen, but, if it did you may be extremely grateful for the additional exit; it may even prove to be a lifesaver.
Value
You may also be surprised to realize that patio doors can add value to your home.  This may not make a significant amount of difference, but, if you are considering selling, you will find your home has more appeal to many people.  A well chosen set of patio doors can look fantastic in any property.  By using a well established firm, such as Pioneer Windows, you will be sure to improve your chances of selling quickly and at the right price; should you ever want to.
Access
Your patio doors can actually provide access to the garden which was not possible before.  Some homes are built that the access to the back is at the side of the house, or only possible from the garage.  This is generally a security measure but does not always make it easy to make the most of the space you have; particularly the garden.  It may even be you have access to the garden but it is not practical; blocking up one door and adding patio doors can make the flow of the house much better.
Whatever your reason, properly fitted patio doors will be an improvement to your home.