Imagine having your own custom designed party-friendly swimming pool and/or spa, perhaps a cascading waterfall that ends up right in the pool, or a bar that you can swim up to, or a fireplace surrounding the spa, or an outdoor kitchen, or other ways that the latest technology can create the ideal outdoor space that will fulfill the dreams of you and your family.
A well-experienced designer will have unique water feature and landscaping ideas and a flair for detailed custom work that will aid you in making final decisions on what to include to enhance your property and the pleasures that you can have in your daily life. Landscape design is not a science. It is an inspirational art form with artistic attention to every detail, quality first-rate craftsmanship, and the final happy completion of the original vision. The exact and exciting details of the installation and completion by a qualified contractor makes a big difference between just an average design and an outstanding design.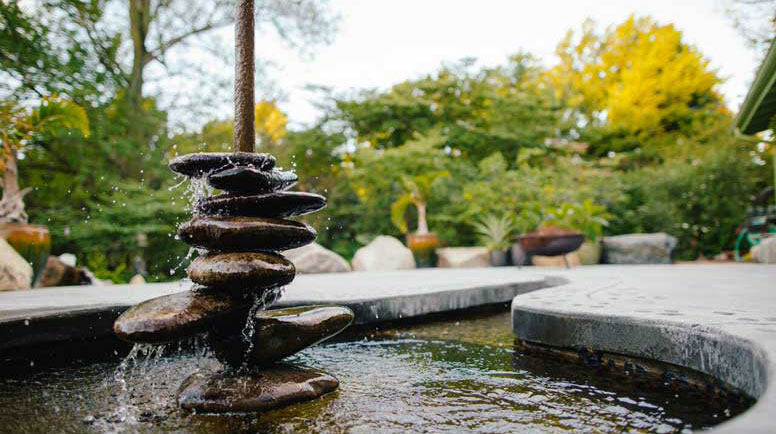 The Process to achieve the project has various elements. The Initial Meeting culminates in a Wish List that will be the basis for the whole project. A Site Analysis will record with photographs, elevations, and measurements the unique characteristics of your property that will have to be incorporated into the designing. The Design Phase will be the development of drawn-to-scale drawings that will show the transformation of your space from a backyard to stunning outdoor living. Construction handled by a licensed contractor will accomplish every aspect of the installation of your Wish List.
CORE Outdoor Design has a dedicated team of architectural contractors and landscape designers who can create the perfect backyard to make it everything that you and your family envision. They craft waterfalls and custom pools and spas as well as Italian walkways, stone gardens, pergolas, paver patios, screen enclosures, and more. Located in North Florida, your Jacksonville backyard water features and other additions can be designed and installed by CORE Outdoor Design as they did for those already satisfied customers in the surrounding areas.