CRM products and cloud CRM software services providers are one of the fastest growing areas of the tech field. These products offer businesses a better way to handle customer relationships and to do improve their lead development. With reliable tracking and analysis components, a CRM program can provide you with the means to improve your productivity quickly.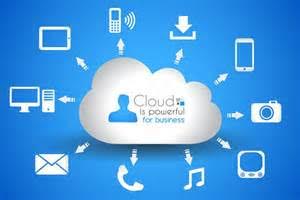 The Best CRM Software Of 2015
Here are the 5 top CRM software products or cloud CRM services available in 2015.
Salesforce – One of the oldest and best known of the CRM software products, Salesforce also offers CRM services. This is an ideal service package for mid to large companies and enterprise sales agents. They have been expanding the features to add in a heavier online retail, social media and community development aspects to help businesses take advantage of the organic growth possibilities online, and to improve lead time verification.

Microsoft Dynamics CRM – Dynamics integrates with all of the products in the Microsoft Office 360 Suite. It offers enhanced dynamic communication possibilities and can integrate social media too. One of the real bonuses of Dynamics CRM is it can handle file and document exchange easily because of its base in the Office environment.

Oracle CRM on Demand – Oracle has several different highly rated editions of their core CRM software and cloud CRM services. Their CRM on Demand product deserves special mention as it is designed in expanding tiers of access to help small and mid-sized businesses grow the use of cloud CRM in their companies. Oracle is making it on all the top CRM software 2015 lists because of this entry, and the next one.

RightNow – RightNow is another CRM service from Oracle but it stands out for its emphasis on maximizing social media network connections and communications. It is also optimized for dynamic integrations for media and newsletters to promote better sharing among clients and potential customers. It also offers tracking and reporting to develop social media as a better source for verified leads too.

SugarCRM – Many people see SugarCRM as the only true challenger to Salesforce. The main difference in the two of them is that SugarCRM is open source, has free, freemium and premium options. It can provide the flexibility of Salesforce but has the scalability needed for adoption by small businesses just beginning to use CRM for growth.
Testing Is The Key
Once you have picked one of the best CRM programs you need to arrange for a trail test period. All of the top cloud CRM software services and products allow for a trial period. Gather together a group that represents the employees that will be using the cloud CRM service in real time and let them explore the features. Listen to their feedback before you make your final selection. It may tell you which program to select, but more importantly it will identify for you the additional training and access levels you need to insure a swift adoption by your company.