Unfortunately, there is no definitive guidebook on designing a great business website. Right now everyone is learning on a trial and error basis. Therefore, the best advice one can get from designing any website, is from the others who have created successful websites. To save you the trouble of calling people, read below for the dos and don'ts of business web design from those who have already done it well:
Do Use Free CMS
Free content management systems (CMS) like WordPress and Joomla are unavoidable when someone wants to create a business website. There is no harm in using these highly useful and popular platforms. In fact, the free sites mostly offer the same features and functionality as the proprietary CMSs that charge an arm and a leg.
Don't be restrained
Although using free CMSs are fine, do not let them host your site as well. You must be independent of any contractual obligations (meaning agreeing to terms of use of a CMS). If you are running your own business, you shouldn't be subject to another company's conditions for termination. If you do so, you risk losing your website. Therefore, invest in a reputable and independent server like Magento web hosting for your business site.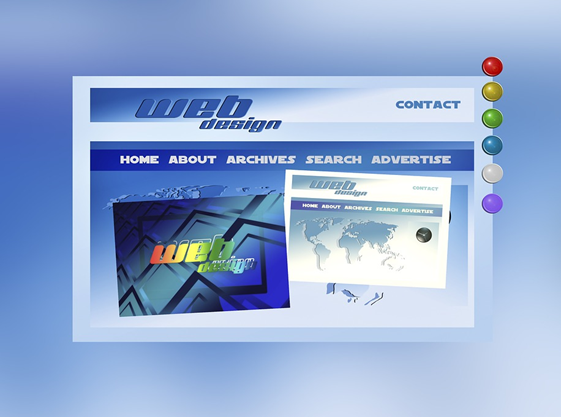 Do Tinker with Free Themes
Feel free to sample the layouts offered by free themes available online. This is a great way to test different templates and see which ones might suit the needs of your site and your preferences well. You can easily set up sample sites without spending much time tinkering with free, drag-and-drop themes.
Don't Design the Site Yourself
You can sample free themes as much as you want, but its best not to design the final layout yourself, unless you are a professional or have previous experience designing sites. Your final site layout should look highly appealing and professional. If you are new to site design, you risk your business website looking amateurish.
Do Add Client Reviews
Testimonials and product or services reviews from clients are extremely useful to build up the credibility and trustworthiness of a new business website. Therefore, do include several of these for users to see when they visit your site. Ideally, these should be included on the homepage, or there should be a tab or a link on top of the homepage to quickly refer visitors to the reviews section.
Don't Be Dishonest
The reviews or testimonials you choose to include in your site should be honest and genuine. If you pay a high schooler to write up a bunch of fake reviews for you, it's highly likely that your potential customers figure it out. Consumers spend hours a day browsing retail websites. They can tell a genuine review apart from one that is not. Therefore, be careful when you make up reviews.
Do Blog
Blogging is an excellent method to create brand awareness and promote your tech products or services without spending a fortune on ads. Therefore, hire a good writer to create interesting blog posts to include in your site.
Don't Keep Outdated Posts
Blogging is fine as long as you post regularly. If you have a blog and it hasn't been updated for a month, there's little point in keeping it around. Customers prefer blogs that are regularly updated. Otherwise, your business could look stale in their eyes.
Carefully read the above and consider them your rulebook for designing a business website.