In the present modern, materialistic world where every single person is worried about his own requirements and needs, there are also many people who work towards liberating others from suffering and pain. Many in the world are leading a life of luxury, comfort, or pursuing spiritual or materialistic quests, and are not bothered about the others' miseries and sufferings. It is said that there are miseries of poverty or poor health that has consumed almost every continent on this Earth, there are also miseries inflicted by natural disasters of earthquakes, drought, tsunami, famine, floods, cyclones, and even landslides. These tragedies not only render many people homeless, but they also rob the common man of his wealth and sustenance. This is why it is necessary that one takes great compassion towards helping mankind.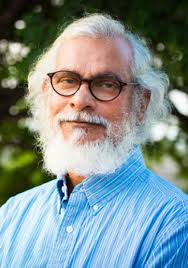 A Service to the Lord by Making a Person's Life:
God is happy with prayers and devotion of every one of His children, but He is more pleased and happier when His children also serve other humans beings in need. Whether a person is homeless, hungry, struck by a disaster or even is neglected due to some social evils and malpractice, if he is rescued and protected, and given shelter, food, and dignity, Our Almighty Lord is highly pleased. Service to the needy and poor has been the most important service and upheld by all the different religions of the world. This is what KP Yohannan has been doing since last 30 years, through his Christian Mission and philanthropic organization, Gospel for Asia.
One does not simply start to serve the poor and needy or serve the Almighty without a sudden call and this is exactly what has happened in the life of K.P. Yohannan. Born and brought up from a famous district in Kerala, he went on to serve mankind by providing them with spiritual guidance. He got his call for service when he was just 16 years of age and thus he was chosen as a special one by God. He went to serve the disabled and needy people in North India. He also became a pastor of a church for four years around 1974. Slowly, he realized that people in South Asian countries needed his guidance and help and even needed to be aware and praise the Lord from time to time. Though he continued his services in church, he also started looking for ways to feed the poor and hungry, give them shelter and help the distraught minds by spreading the message of Christ through Bibles and Gospels.
KP Yohannan and his volunteers and missionaries working to help people struck in some natural disaster, and nursing and feeding them, started getting support from people all around the globe. K.P. Yohannan soon started publishing books on the mercy and grace of Lord as he was needed everywhere around the world. He also took solid steps towards relieving people of all pain and miseries. Even those disabled and poor people who had no hope in life, started finding hope and support from the Bible and the message of God due to the sincere efforts of Gospel for Asia.