With the summer and the autumn behind us, a great opportunity occurs for everyone who wish to welcome the next warmest months in remodelled backyard. So, pack up a bit of inspiration and imagination, and let us see what can be done.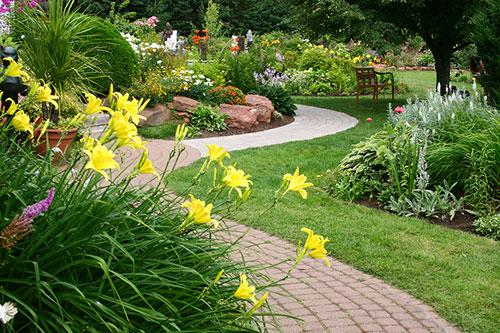 Reusing Old Furniture
Have you planned of buying new table, chairs and cabinets for the next season? Although intention is great, consider to keep the old pieces. They can find new purpose, especially crates and cabinets. Those can be either filled up with soil, and reused as flower pots, or re-cut and made into boxes in which ordinary pots can be stored. Keep in mind the overall condition of those pieces, because if they are falling apart, perhaps it is not worth the effort. Old ammunition crates or wooden wine boxes can serve the same purpose. Just apply lacquer to keep that rustic look, and you are good to go.
Remodelling Furniture
Speaking of rustic, in case that you have a knack for woodwork, this is great opportunity to show your skills. Put two old chairs together, and you just made a bench for your garden. It will be required maybe to shorten the legs, but it is already your decision. Also, wooden logs might be covered in intertwined lines made of bulrush, and with simple circle made of wood added at the top. Put on some cute pillow, and voila! You got yourself a nice stool. To keep everything stylized, a much wider log can be covered and used the same way, in order to make a table.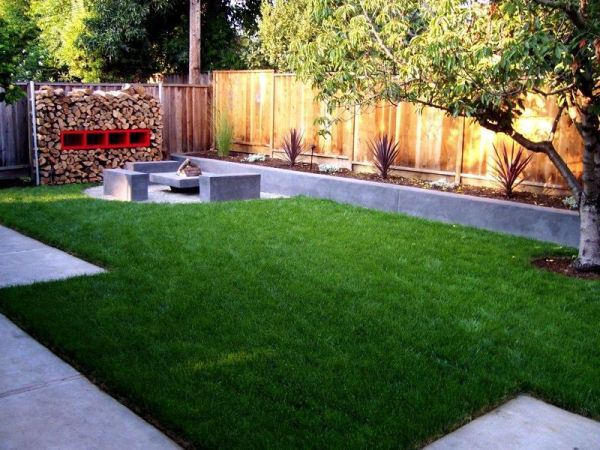 Levelling the Ground
Now is the perfect time to reconsider and fix any irregularities, if there are such. Winter is the best age for this, because there is nothing to get in your way (leaves, grass, bugs), so your work will be done pretty fast. In case that you wanted to create a hill, you can do it now as well, and plant seed of the flowers which are suitable for planting now. Also, your grass cover might need some attention, so consider replacing dead and worn-out parts. Proper fertilizing is essential to keep your grass healthy and live, so it is another thing to do.
Introduce Water
Nothing adds up to the whole "natural look" as the water, in any form. And to kill two birds with one stone, if you need soil to make a hill, dig out a hole, and make a swimming pool! There is a huge plethora of swimming pool designs, so you will not lack ideas for your perfection in the backyard. Keep in mind that this undertaking is not so simple, and you will require some professional help, considering that it will have electricity, water and engineering involved.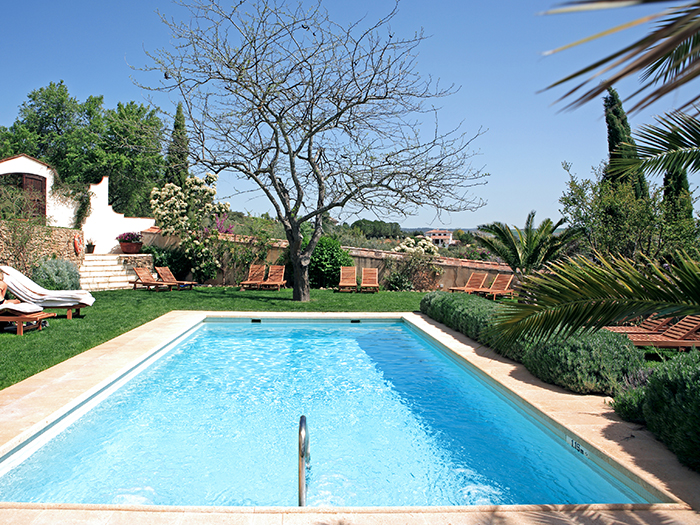 Introduce Light
Who does not love nice, subtle lighting in the garden? Somehow, it adds up to the whole romantic, relaxing atmosphere, but yes, in return it also attracts insects. To avoid this happening, underwater lights might be proper solution. On the other hand, if you do not mind mosquitoes and other pests, opt for some soothing, yellow (it if fits the style) light source. As a matter of fact, the choice of color is up to you. Just keep it dimmed, to keep the whole mysterious image. There are also those solar powered lights, which are amazing, if you are not so skilled with electric wires and screwdrivers.
In the end, sit down and imagine how your new backyard will look alike when spring comes eventually. If you are pleased with the image you have seen, that is good, and if not, there is still plenty of time, to make things right.