Pokki is a platform for the web apps , if it is installed then it is able to download and install many web apps . They have the apps for Facebook and Gmail , it is easy and simple . Pokki add a new great future , and a new start menu for Windows 8 . Most disadvantage of Windows 8 is the lack of old start menu but now it has replaced with the modern UI .Pokki is the one who can bring the old start menu back but the appearance of start menu will be new .
The Pokki start menu has space for both Windows software and for pokii web apps . The look of pokki is newly designed and more improved can see on Windows 8's start screen . It includes basic links to computer , music , documents , and the pictures . Dragging and dropping icons to the pokki start is not enabled and right click icon to choose Pin to start and it sends to Windows 8 Start menu, not on Pokki .
It can change Windows 8 U settings like the location of the banner , settings related to the modern UI and it allows the system to boot right into the desktop .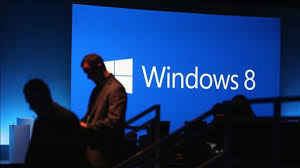 Features of Pokki
Can search for windows 8 apps, program, control panel and documents.

Add favourite apps, sites, folder for fast and quick access

Get free apps and games from the Pokki App Store.

Boot the desktop and skip the Windows 8.

It adds a new fresh design.
Pokki's menu is comprised of Notification area , and it offers alerts for incoming emails , tweets  . There are four preset icons for suggested apps and they add unwanted clutter .
Previous version of Windows is a boot to desktop in Pokki's settings .Pokki works with all versions of Windows. Poker has a web app store which can access by just clicking on the App and don't have to create any account while installing web apps on the computer.
Pokki makes windows better and make easy accessing . It organizes apps and folders more simple and convenient. Apps are installed into the Pokki menu and are automatically pin to taskbar.
Stay informed with notifications from apps and keeps up to date on mails. Its approach to a start menu and it works efficiently. The design is made to inspire smart phone menu's. It provides a main central point for user to search apps . It is highly optimized and the results are accurate. Pokki does an excellent job for the start menu and integrates the apps. The apps featured in the Pokki store are mostly web apps and mobile apps , the good thing about pokki is that bring web functionality of the  browser .