There are two kinds of data centre solutions. While one is in-house, the other is outsourced. It needs differentiation between the two so that the benefit of one over the other can be understood properly by the businesses.
It has been seen that data centre outsourcing has become very popular among large enterprises. This increasing trend is seen because of the simple fact that they provide financial as well as operational benefits. The main advantages come from wholesale co-location solutions. This increasing demand has led to creation of data centres across the world. These data centres are spread over million feet and are offering wide array of benefits to the large companies. There are certain best practices that are associated with these data centers. Here, these key elements can be placed side-by-side for differentiating between an in-house operation and an outsourced operation.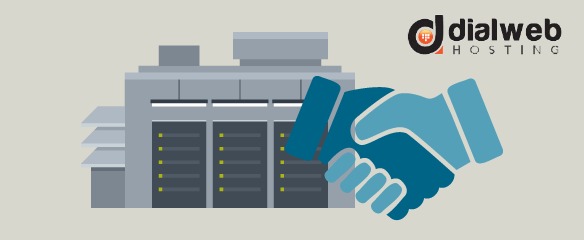 1. Uptime
When a business is using an outsourced data center operator, SLA or Service level Agreements are needed to be offered by the latter to the client. These SLAs are important because they tell their client about the infrastructural as well as environmental elements of the building. In case, a data center operator misses any point as mentioned in the SLA, the operator is needed to compensate the client accordingly. That's why all the operators maintain state of the art system design as well as building design. All the aspects are kept at the highest level for avoiding downtime in all manners.
It has been seen and studied that corporate operated or owned data centers don't function as efficiently as in case of the outsourced entities. One of the main reasons is definitely the age of these data centers. On an average, these data centers were built around 10 to 20 years back. In fact, there's no requirement of any SLA here and that's why the onus of maintaining highest standard is not there always. When it comes to an outsourced data center, their average outage is calculated to be around 1354 minutes. This outage costs them money because of the violations of SLAs. The cost for such outage time is calculated to be around $680,000. This is the reason why third party data centers always provide the best service and essentially far better than the in-house ones.
Uptime Institute has rated the system of data centers in accordance with the resiliency. Some of the basic system requirements are mentioned below:
Tier 1: The infrastructure will be basic type. It ensures that the extent of availability will be 99.671 per cent.
Tier 2: Site infrastructure capacity components will be redundant. Here, the expected availability will be 99.741 per cent.
Tier 3: Site infrastructure is concurrently maintainable where 99.982 per cent is the expected availability.
Tier 4: Expected availability ion these data center types is 99.995 per cent. Site infrastructure is fault tolerant in nature. In addition, there are distribution facilities available. Electrical power storage is available here too.
2. Location
Every large company should have data centers but the distance between different infrastructural facilities should be spaced anything from 25 miles to 250 miles. This is important because it helps to avoid natural disaster, if it takes place in one place. Even when such a disaster takes place in one area, the works remain functional because the same is being taken care of by the other data center, which is located beyond the local area.
When taking a decision about choosing data center facilities, latency tolerance factor of the applications must be kept in mind. By setting up data center hubs in major markets as well as colocation facilities, large companies are doing away with the need of building and maintaining data centers in-house.
Tax Incentives
There are many leading markets of data centers. To allure their clients, they offer tax benefits. Some of the areas where tax incentive relief are offered include:
Creation of jobs
Sales tax breaks
IT gear,
personal property taxes, and many more
These tax benefit facilities are not available when it comes to secondary market.
4. Delivery Speed
When a data center is created or when an existing center upgraded, it takes around 2 years time. When it comes to data center operators, certain aspects are offered by them and they include:
Space and power inventory
Expansion flexibility
Scalable growth platform
Inventory of space as well as power