Starting a business is not an easy job. Yes, you are super excited to start your business, but without the right set up or office space, your business might not bring in the desired results.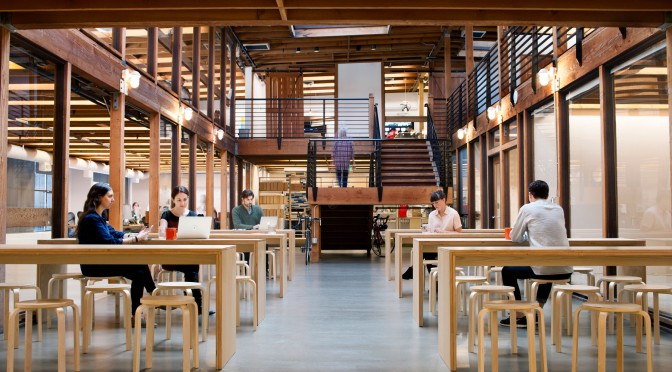 Nature and Size of Business
First and foremost, you need to determine the nature of your business. Are you beginning small and later plan to grow big and diversify. If such is the case, then you can opt for an executive suite or a virtual office. If you are planning to set up a virtual office, all you need is a laptop or a mobile phone with good internet connectivity. You and your employees can work from any place or location without any office space.
Executive suites on the other hand require small office spaces that come with shared amenities such as pantry, lobby, and reception.
Difference between Executive and Other Office Spaces
New entrepreneurs generally tend to get confused between which office spaces to opt for. If you are looking at office space in Houston, then you need to look at the different options available and how they differ from one another.
You can either opt for:
Conventional Office Spaces
Executive Office Spaces
Conventional office spaces are generally leased for long periods like 2 to 5 years. The rent is also comparatively higher when compared to executive suites. This is favorable if you have a huge business with many employees working for you.
In addition to the rent, you might even need to hire staff such as receptionists and administrators to manage your front office. You need to pay them salary too. In the case of executive suites, these can be handled with the help of a business center staff.
Think about the extra equipment that would be required for your business. If you are a big business, then you need to purchase phones, internet, office furniture, photo copies and fax machines. In the case of executive suites, this stuff can be handled through your business center.
Last but not the least; you also need to think about maintaining your office space. No one likes a dirty office. If you are opting for conventional office space, then you need to hire janitors or housekeeping staff. All these extra costs are already included into your rent if you opt for executive suites.
Choosing the Right Office Space
Choosing the right office space depends on a number of factors. If you are looking at executive office space, you might come across many executive suites Houston agencies that rent out spaces at reasonable rates.
Some of the factors that you need to take into consideration while choosing your office space are:
What is your budget?
How many employees due to have?
Do you require additional staff?
How will you be conducting meetings?
How frequently will you meet your customers?
Would you or your staff be travelling a lot?
Conclusion
If you are looking at executive suite options, then you might want to look at Avalon Executive Suites. They have flexible leasing terms and come with amenities such as complimentary refreshments for your clients.