Roses have inspired humans since the time immemorial. Their beauty and fragrance have not only lured us to use them for ornamental purpose, but also to express our emotions that are so pure and pious that nothing else would suffice the need.
Roses have been associated with different things according to the context. In greek mythology, they are a symbol of Aphrodite, who is the goddess of love. In Tarot it is identified as a symbol of balance and trust.
Giving roses to our loved ones have become easier than ever. Roses delivered in London by some of the well-known online florists are very fresh. They can deliver them even on the same day at any location in and around London.
The beauty of the flower has inspired us to develop a language of roses according to their colour that would help us use them for different occasions. The following are the meaning associated with each colour of rose:
Red Rose
These are known to have aphrodisiac properties. For long, red roses are considered as a symbol of love and romance. Even in arts and paintings, we use them to express love and affection. Red roses are therefore used on the day of Valentine's day to express love.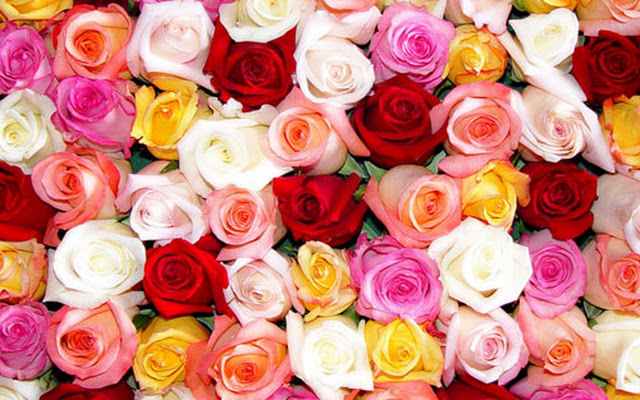 Pink Rose
They are very versatile flowers, they are used to convey gentle emotions such as gratitude or cheering up a friend. They come in various shades too. While the darker ones are associated with gratitude or affection, the light pink shades are associated with gentleness and admiration.
White Rose
White rose look gorgeous with some greenery. They add contrast and highlight the structural beauty of the flower. They are the best flowers if you want to express farewell or inspire and give some hope to the recipient. They are historically associated with the feeling of innocence and purity. They are also a symbol of peace and harmony. They make a ravishing bouquet for bride and bridesmaids since they go well with the white gown of the bride.
Orange Rose
They symbolize the sun and its power. They are used to express passion, energy, desire, and pride. They are an intensive and enthusiastic way of expressing thanks, congratulations, and friendship.
Yellow Rose
They are the best flowers to lift spirits and make a wish for someone's well being. It is a symbol of warmth and compassion. They look very serene, subtle and sophisticated, and are good for expressing platonic emotions. They make a good gift for birthdays as well. They are good for marriages as well. It suffices to say yellow roses are a safe option and nothing can go wrong with them.
Blue and Lavender Rose
Since a blue rose cannot be made naturally, they are looked upon as something unattainable and mysterious. They can be therefore used to symbolize something mysterious. Lavender or purple rose are traditionally associated with royalty, majesty, and splendor. They look very professional as well. They can be used in a professional environment and must be given to your bosses or seniors in the office to impress them.
Black Rose
They are a colour of death and farewell. A black rose is also as elusive as a blue rose. Sending back roses to someone would express your intent to end your relationship. It also symbolizes the death of an idea or feeling.
Mixed Roses
If you mix all the roses of different colours, that would mean you have made a bouquet of emotions too. They can be sent if you are confused with the emotion you have for the person but want to convey this to him/her.
Because of their unique beauty and ability to express so many emotions, we will keep on using roses to express our feeling in times to come.