Pre-construction properties are an excellent option whether you are considering moving up the property ladder or simply getting onto the first rung.  They are an often overlooked way of owning your own home yet can offer a range of benefits.
These benefits include access to brand new properties which not only have guarantees regarding the quality of their build, they are also generally packed full of the latest technology.  One of the biggest features currently occupying many new homes is smart technology; the ability to control all the systems in your home through one simple control panel.  This can even be linked to a voice control allowing you to feel like you are living in the future!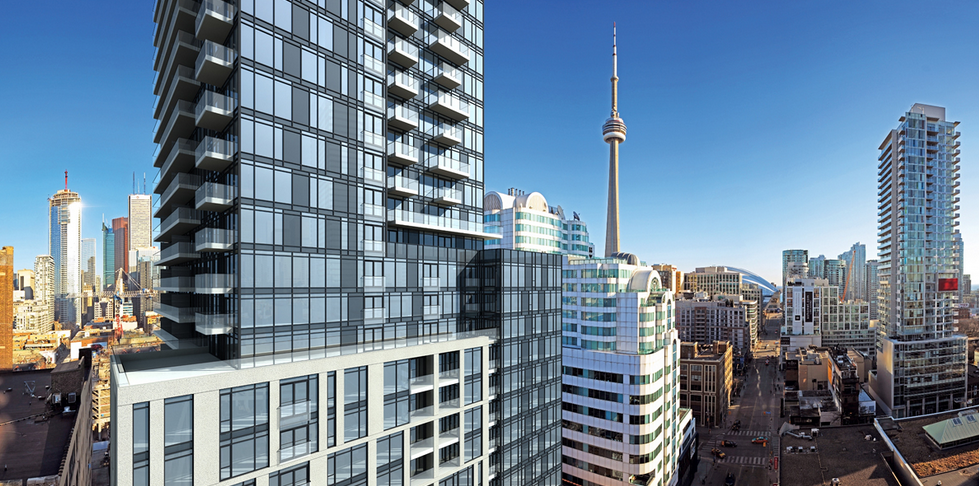 There are several ways to approach finding and purchasing your pre construction condo in Toronto:
Realtor
Superior Realty Point Brokerage is one business you must speak to if you are looking to acquire a pre-construction condo in Toronto.  A realtor can assist you in locating developments in the planning stages and when they are intended to be complete.  They will also be experts at reading and understanding the plans on display and can help guide you through the process to ensure you successfully get the right condo.
There are many different projects in progress and it may be difficult to establish which is best for you without visiting many sites and speaking to many different property developers.  A good realtor can assist by removing the majority of these issues and pointing you in the right direction.
Find it Yourself
An alternative is to locate a developer before they start building, but after they have completed the planning stage!  There are a range of websites which can assist you in locating the current and future developments which may interest you.  It is important to sign up to as many lists as possible and check the information regularly.  You may need to visit potential sites to ensure you can picture the finished property and that it will suit your needs.
An alternative way of locating pending property developments is to keep an eye on the local planning applications and monitor local building events.  Property developers will be actively promoting their projects; providing you are listening you should be able to get in at the start.  This will help to ensure you get the pick of the property.
 Once you have located your property you will need to source the funds and sign a contract with the developer.  A good realtor or attorney will be invaluable at this stage to ensure you will receive the property you are expecting within a reasonable timeframe.
Funding can be a little more difficult with a property that has not yet been built.  You must be aware of this and locate potential lenders before you need them.  You should be able to obtain a decision in principle before you commit to anything.  This ensures you have peace of mind regarding the funds needed to purchase your dream pre-construction condo in Toronto.