Life has become quite easy for people who are fussy about purchasing things at one go. Are you one of them who doesn't believe in purchasing from a single store unless you have scrutinised every brand and compared their prices? That is why we now have departmental stores where all the items are displayed for your convenience. This way you can check all items and try one that appeals you the most. Moreover, you would also know what's in trend.
Today, internet has made our life easy. Now we don't have to take our time from busy schedule to purchase an item from the market. Internet helps you connect to various stores where you can buy anything from clothes, food to appliances.
To make life easier, shopping sites like Flipkart, Amazon, eBay, Croma, Snapdeal have brought all electronic appliances online for us from various brands to compare. Since they are available all time, you can order anytime you're free. Moreover, a single product is launched by many companies and they bring all of them for you on one page.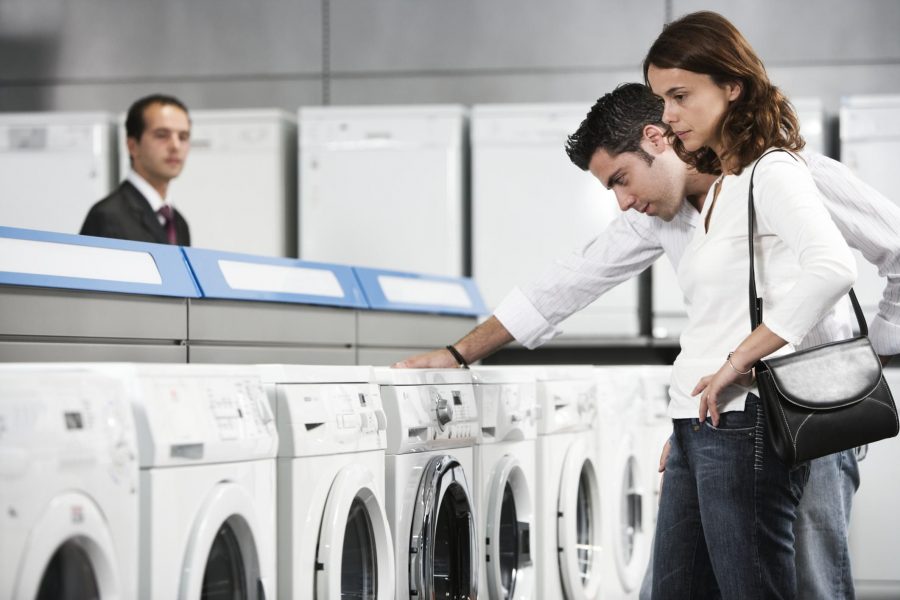 Top brands like Phillips, Kenstar, Voltas, LG, Samsung, Sony, Onida, Videocon always have same products at different cost. Due to tough competition each brand tries to bring out different features. All you have to do is decide the product you want and search for it on that shopping website. List of options are presented to you by that shopping site. You can compare the price, features and look for your product and purchase that item.
However, there are few things that you would have to learn before purchasing any item online –
Check and compare prices at shops. There can be a possibility that the shopping site is charging you a little more or maybe the discount offered by them is the actual price of that product in store.
Measure the area where you would like to keep. You wouldn't like a product that doesn't fit in your room or kitchen, for example a washing machine.
All products are the same, it is the features that allows price fluctuation. Check features that can make your daily life easy.
Determine your needs. If your family is big and you have large rooms then instead of buying a window Ac prefer using split AC that helps in cooling two rooms all together.
Check if they are providing warranty on that product. In case of an appliance that is supposed to be installed, you should see if the company provides you with free installation.
Once you have selected your product and seen all the features, remember to check reviews of consumers. They matter a lot because that helps you decide if the product is helpful.
There are different sellers available on renowned sites as online shopping has become quite common. Therefore, always check the sellers rating before buying the product from them.
There is always extra cost hidden with your appliance like installation charges or shipping fee. It is always better to completely know all the pros and cons before buying any product online.