Spring weddings can be a beautiful thing when the sun is shining, the grass is green and there is the unmistakable scent of the season in the air. There are so many different themes you can choose from for a spring wedding that it might be hard to narrow them down.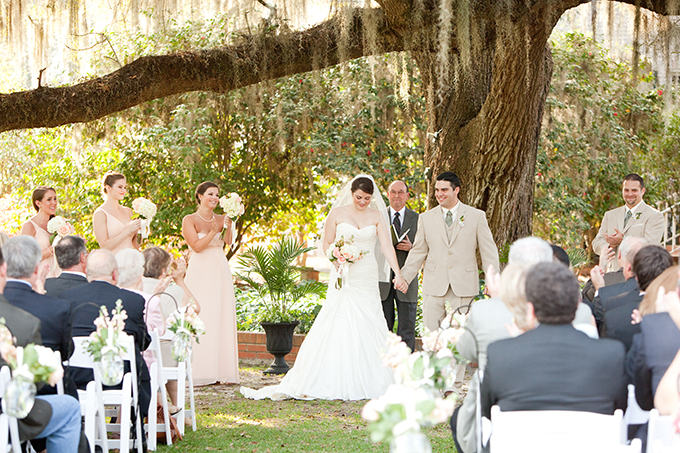 If you are so inclined, take advantage of the seasonal weather and have a rustic barn wedding. This type of wedding venue helps any springtime affair feel laid back and gives guests room to spread out. Decorating for a barn wedding can be fairly easy and inexpensive. The natural feel of the floor and walls of a barn will give your wedding a more casual feel that many couples find perfect for their big day. The best part of a barn wedding is that you will only need to provide a limited amount of décor, as there is the natural beauty of the area surrounding the barn.
Depending on the area where you live, springtime can also be a great excuse to throw a beach themed wedding. This is often preferable to having a beach wedding during the summer, especially if any of your guests will include the elderly or young children, both of whom are more sensitive to the heat of summertime than others are. A spring day can be a great time to have a relaxing wedding on the beach and, again, decorating for a wedding of this type can be done quickly and easily without breaking the bank. Tropical weddings are a popular theme for the spring season.
A garden venue can also be a great place for a springtime wedding with the flowers in bloom. In addition to the breathtaking beauty that most garden wedding venues possess there is really no need to purchase flowers for decorations, as the flowers will be there anyway. If you want to jazz things up a bit, you can buy some quality sparklers for your guests to use since there aren't any real fire hazards outside in a garden wedding.
For a unique springtime wedding theme one new idea is to have a Lily of the Valley wedding. These delicate flowers are associated with love, making this the perfect theme for any couple in love. While Lily of the Valley flowers are somewhat difficult to order from most florists you or someone you love can simply grow them yourselves.
The yearly Cherry Blossom festival held in Washington D.C. has become an inspiration for many springtime weddings. With this theme it is easy to incorporate the flowers into your wedding day. You can even incorporate the cherry blossom theme into your cake, wedding favors and décor.
If you and your partner are hopelessly romantic you might want to consider a lovebird theme for your spring wedding. You can incorporate this theme into your plans by decorating your guest tables for the wedding reception with bird shaped salt and pepper shakers. This is a great theme to choose if you'd rather serve cupcakes than a traditional wedding cake because you can use decorations in the shape of a bird's egg. These are just a few spring wedding theme ideas, but they should certainly help you brainstorm what will work best for your special day.