If you are methodical, detailed and interested in the computer science, then a job that leads to work in the field of Information Systems might be an area of interest for you. The Bureau of Labor Statistics in the United States shows that working in the field is a lucrative and rewarding way to make a living. According to the BLS Occupational Outlook Handbook, the median pay for people working in information technology jobs in the U.S., on average, is $121,000 per year. That translates to around 80,000 GBP for UK graduates.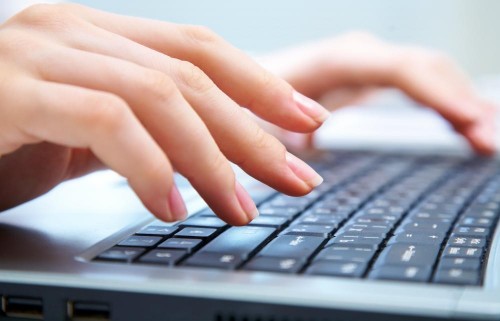 Studying IT
Although salaries are good for university graduates, additional study in the field increases opportunities and salaries even further. Graduates can hone their IT skills by obtaining an online mba information systems. You don't need to take any on-the-job training in order to hold the job. An education that focuses on an IT background will help you get into the portal for a career in the computer sciences.
The Job of an Information Systems Manager
Computer and information systems managers, otherwise known as IT (information technology) managers, coordinate and direct computer-related business in a company. They assist in determining the IT objectives of a business and are also responsible for implementing specific computer or IT systems in order to meet these goals.
In the UK, the IT industry covers a variety of positions and job roles. From the organization of a broad range of networks in the workplace to maintenance of websites and development of applications, the IT field is home to a variety of job roles. Currently, the information technology sector is one of the most popular areas in which graduates are employed.
IT Jobs in the UK
Some of the job roles that are held by IT graduates in the UK include the following positions:
Applications developer
Network engineer
IT consultant
Systems analyst
IT support officer
Security analyst

The companies that hire IT graduates can be small as well as big name businesses. If you wish to work in a large firm, you will usually be part of an IT team that oversees everything that has to do with computers and networking. Therefore, just because you obtain an education in IT does not necessarily mean you have to apply for a job in an IT firm. IT graduates are also needed to keep in-house technologies and systems ticking over as well.

Integrating Yourself in the Field
Because you can play one of the various roles in the IT field, a range of different qualifications is needed. For instance, if you want to focus on becoming a game developer, you would pursue a degree or education in video game programming. However, if network administration is your objective, then obviously you would need to concentrate on a degree or education related to network maintenance.

The best thing for you to do is to review your specific interests and then short-list your educational choices. Whilst the vast majority of IT jobs do require educational qualifications, employers also check the applicant's related work experience and genuine interest in technology-related activities. You should demonstrate strong communication and interpersonal skills as well. An ability to think on your feet as well as outside the proverbial "box" is required too.