The hatchback segment is one of the fastest growing in India and the options in this are now mindboggling. Here is a comparison of the top two sellers in the entry-level segment – Hyundai Eon Maruti Suzuki Alto 800 based on style, comfort, price, power, mileage and dimensions. Both these cars have been in the Indian car market for around 3 to 4 years and are top competitors in the small car segment.
Hyundai Eon is the certain winner when it comes to looks and style. Of course, Maruti Alto's styling has improved over the years, but it is not anywhere near to the Hyundai styling. The Fluidic design concept and curvy lines gives Eon an added advantage over its rivals. Eon's overall interior design and layout is also much more contemporary than its opponent.  Both the cars can seat 5 adults quite comfortably. The boot space is pretty large in Eon at 215 litres compared to Alto 800 which carries only 177 litres. But this reduced boot gives in more cabin space to the Maruti car. All the same, inside-cabin storage space is more in Eon.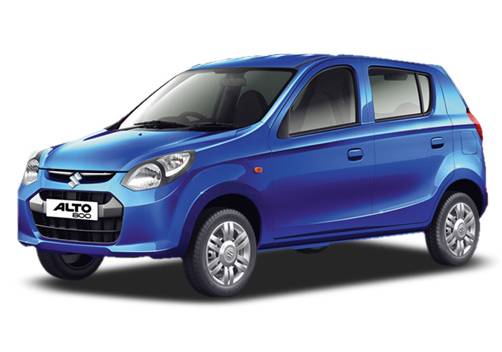 The most significant fragment of any car lies under the hood. A 3 cylinder, 814 cc engine that produces 56 BHP and a torque of 74.56 NM is what is on offer in the Hyundai car. On the other hand, Alto 800 is powered by a 3 cylinder, 0.8 litre, F8D 796 cc engine which has the capacity to produce 48 PS of power and a peak torque of 69 NM. It is clear from the figures that Maruti has a lesser powerful engine here. But with a lesser weight, it enjoys fast outright acceleration and pick up. The noise and vibration is also lesser felt in Alto 800 cabin.
Although Hyundai Eon excels power-torque wise, there are very few automakers that can be at par with Maruti in terms of mileage. Eon does offer good fuel economy at 21 kilometres per litre but Alto delivers a higher mileage of 22.74 kilometres per litre by the petrol engine while its CNG counterpart works with an outstanding mileage of 30.46 kilometres per litre. The overall handling and ride quality stands almost parallel in both the cars. The features list is more favourable in Hyundai Eon.
Pricing plays an important role in the entry level segment specially, as this is mainly the sector of first-time car buyers. A difference of a few thousand rupees does really matter them. Maruti Suzuki looks more affordable at just Rs 2.41 – 3.53 lakhs. Hyundai offers Eon in the price range of Rs 2.87 to 3.85 lakhs.