Water leakage problems in your basement can result to many problems such as molds, decay, foundation erosion and water-borne bacteria. Such troubles are caused by water pressure applied to the basement that causes structural damage to the basement foundation. These kinds of problems must acted upon to resolve and will not disappear on its own.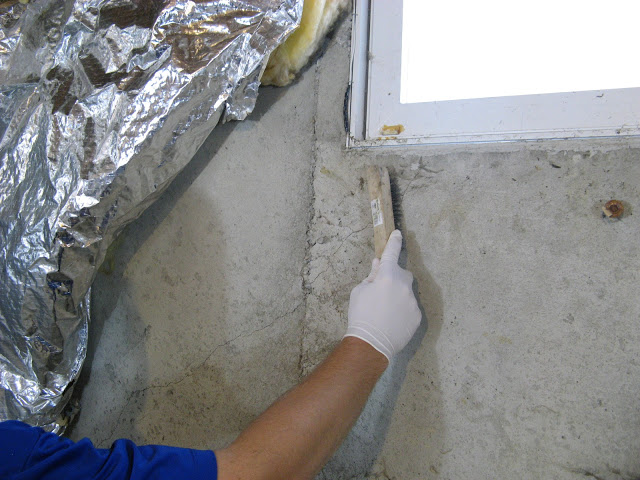 Ways to Stop Basement Water Leaks
There are four possible ways of preventing water leakage.
Exterior Basement Waterproofing
It involves cleaning and inspecting of the exterior foundation wall to check for any crack. After excavating, the walls are coated with waterproofing covering. Then, a new drainage or weeping tiles are placed and checked if it is connected to the drain and if it is working properly.
Interior Basement Waterproofing
Homeowners who are concerned with the landscape and outside appearance of their house might prefer this method. Water coming from cracks or other defects is collected with wall vapor barriers and drip moldings installed. This water is then directed outside the basement with the aid of sump pumps.
Window Well Repairs
Regular cleaning of window every season can lower the chance of water overflow significantly. Sometimes it may be too late for a repair if you fail to maintain the window well, in such cases, professional help is needed.
*Sump pumps keep water out of the basement. They are used to remove water collected in the sump basin and direct water away from your house.
Nusite Toronto
It is one of the basement waterproofing companies Toronto has to offer. Nusite is family owned and has been serving its customer for over 30 years. They make sure that their service is done properly and long lasting. Not only this, they also let the customers understand the structure of the building and the entire repair process.
Nusite offers all the kinds of waterproofing methods mentioned above, sump pumps, and other services such as foundation repair and basement lowering. They also offer cost estimate of the project for free, and you don't have to commit to the project when you request an estimate from them. Guaranteed they work on time and follow the prepared budget all the time. Many previous customers have shown satisfaction to their services.
Visit their site now to know more about their company and services. You can contact them online and they will call you back whenever you prefer.