One of the most complex systems in any home is the heating and cooling system. For this reason it is necessary for you to make sure that the HVAC contractor you are hiring is the best fit for the job. This will be guarantee that the safety concerns in your heating system are dealt with in the right manner considering that these systems make use of electricity, natural gas, oil and in some cases toxic refrigerants such as Freon. It is also good to appreciate the importance of ventilation in today's heating and cooling systems. Ensure that you settle on a contractor that will see to it that your system provides comfort, air quality and most importantly safety to the one using it.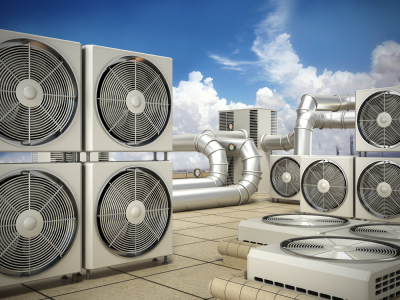 In many states, it is a prerequisite that before licensing an HVAC contractor the applicant ought to have a minimum of typically 2 to 5years of working experience with HVAC systems. This is meant to ensure that the contractor has sufficient understanding of how things such as combustion systems, electrical wiring, refrigerant as well as airflow all operate in concert to meet a home's heating and cooling needs. By making sure that the safety of the heating and cooling systems is guaranteed, deaths and injuries will be prevented.
You need to check an HVAC Contractor Licenses
It is a requirement by many states that a contractor has been licensed and there are numerous state government license look-up sites. It is recommended that an HVAC contractor have a separate plumber's license or alternatively have a licensed plumber on call. The reason for this is that some heating and cooling systems also need the repair or installation of plumbing for the supply of oil or natural gas for the purposes of heating equipment. In the event that you are asking for an estimate from a company it will be prudent for you to ask about the type of license that they have.
Questions that you ought to ask about the HVAC Contractor:
In case you are considering an elaborate upgrade to your heating and cooling system it will be wise to contact and interview more than one contractor. Below are some of the key questions that you need to ask each of the contractors
Are they licensed, bonded and insured? This is a requirement by many states that the contractor should have attained the minimum education as well as on-job experience requirements. Their employees should also have passed the written exams to merit being licensed to work in the industry. This is not just enough; they should also qualify for and continue to hold the licenses. Thus the HVAC contractors need to continually hold the minimum level of insurance as well as bonding.
It is also desirable that any professional who is working on your home should have the liability insurance to protect you as the homeowner in case of accidental damage or injury.
Ask for references. For any professional heating and air conditioning company, there should have a list of the recent clients they attended to. These clients should be able to advice you on the work record of the company in question and their level of satisfaction should be checked from the client's responses. It will be wise to call the individual clients to get to hear directly from them concerning the company.
Ask for an estimate; this is important due to the costly nature of repairing, replacing or installing new HVAC equipment. For this reason getting three quotes from three different contractors should work comfortably for you. It is good to compare the rates as these might vary from one company to the next and choosing an economical and efficient option will help you save on the costs.
Enquire about the brands carried by the contractors. It is also good to know the kind of equipment brands the contractors use when repairing your heating and cooling systems. This can help you settle on a contractor that is using the brands that you prefer.
Any experience with your system; it is also good to ask if the contractor will be able to comfortably deal with your heating and cooling system. This is especially so if your system is very old or features recent technology that not everyone is conversant with. Knowing if a contractor has sufficient knowledge on how to deal with your system will enable them not to cause any unnecessary damage to it and it will also save on repair time.
Tax credits and rebates for your system. This will be dependent on your heating and cooling system, as some state may requirement payment of taxes or rebates when installing or repairing your heating and cooling system. It is also prudent to ask if there are any incentives for installation of your system. Regardless of the case, the work done on your home should meet local, federal or state requirements.
Ask about the payment schedule and the service contracts. This is especially so for a big job. You need to know the amount of the deposit and the progressive payments. All in all you need to have an elaborate payment plan. Some service contracts will ensure that your system is checked from time to time and this could be convenient for you.
These pieces of information will help you settle on an HVAC contractor that will be efficient and affordable to help you in meeting your heating and cooling needs.
Written by APM Construction Services, a construction and home maintenance company that is the best choice for heating and cooling Columbia, MO has to offer.