In earlier articles, we found out how deployment of self-service kiosks for your business can increase the Return on investments (ROI). One of the ways that a business increases the ROI is by getting feedback from the kiosk users. The three major steps of acting on the feedback that a company gets are: collection, reporting, and analyzing. The feedback the company receives determines its success and failure depending with the way the business will act on it. The following are ways in which each of these steps will help in the enhancement of a company's ROI.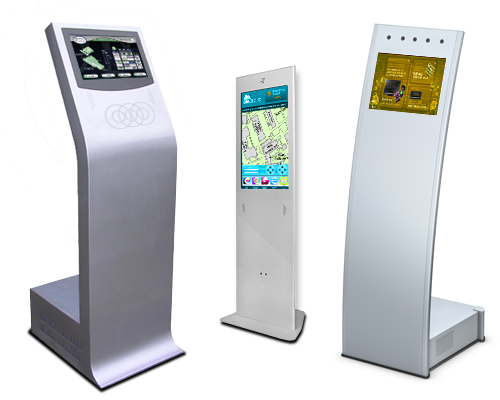 1. Collection:
This is the most critical step towards the increment in the ROI. A reputable Kiosk manufacturer will guide you on the importance of having a software tool that gathers different types of the most important information. The primary information which should be collected includes: number of touches, length of a transaction, and the number of times specific components that are in the kiosks are used. When planning the design of your business' self-service kiosk, it is important to put into consideration the type of software that will be customized to handle and gather the most crucial information that a firm may need to get from the kiosk. The data collected must be acted upon for it to be of value to the company. The collected data must be reported for further action.
2. Reporting:
Once the data is collected, it is compiled and reported to the relevant departments. Reporting basically entails organizing data in a sequence that will monitor the performance of different aspects of your kiosk deployment. For instance, a business may use remote monitoring software that will bring data from all the kiosks that a business may have located in different areas. The reported data to specific departments is now ready for analysis that will see the solutions of the requests, needs and compliments of the kiosk users.
3. Analyzing:
This is the final step of looking into data in order to get knowledge on the way to handle the feedback. Analyzing is basically the process of exploring data to see the patterns and get the appropriate insights which will help in the performance improvement of the kiosk deployment.
When it comes to delivering and maximizing the rate of ROI, a company must go a step further than just collecting and reporting data. The reason for get this data is to get the analytics which will help and maybe change the way the business is run to see to it that they get the most from the kiosks.