As your business grows, you may find services and devices you once used no longer fit your technological needs. You also may realize it's time to upgrade your computer operating system, find new payroll software and revisit whether your website can handle all your increasing traffic.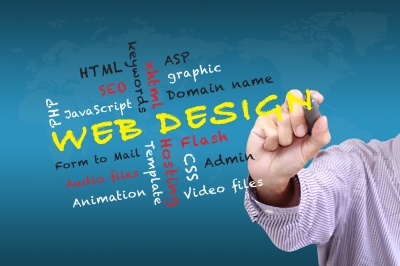 Because your website is so important in raising awareness of your brand – and in generating leads or sales – it's critical that you have a reliable domain registration provider. That's why you may want to consider upgrading from a free domain registration provider to a professional service that understands how to protect your domain name.
To transfer your domain registration, follow these 3 key steps:
Search for a Reputable Provider.

Talk to other small business owners you know or your local chamber of commerce and ask for recommendations for reputable domain registration providers. You're looking for a company that will not only register your name, but will protect your domain registration by alerting you when it's about to expire, or when another entity registers a similar domain.

Lay the Groundwork.

While you should experience no downtime in transferring your domain, it's a good idea to backup any databases you have, particularly if you have a forum or messageboard attached to your website. If your database is larger than 2 megabytes, you will have to take additional steps to restore the database when you switch domains.

Initiate the Process.

There are many steps involved in transferring domains, but remember that all of those steps are in place to protect your domain from unauthorized transfer. Once you've figured out where you want to transfer your domain, contact the new registrar to begin the transfer process. Make sure your current registrar has your correct email address, as you'll receive an emailed authorization number required for the transfer, and if it goes to the wrong address, your transfer may be delayed. The new registrar will ask you to complete an Initial Authorization for Registrar Transfer form, and your current registrar may ask you to complete a Confirmation of Registrar Transfer Request form.
According to the Internet Corporation for Assigned Names and Numbers (the organization that ensures domain names are unique), as long as you follow proper procedures and complete the necessary paperwork, your current registrar must grant the transfer, or explain why your transfer was denied.
Your transfer could be delayed or denied if:
Your current domain name is less than 60 days old
You owe your current registrar payment for a previous registration period
The identity of the person authorizing the transfer is in question
There are other reasons your request could be denied, but if that happens and you don't agree with the explanation given, you can register a complaint through the ICANN website. If you're moving your domain registration, you might also consider switching your web-hosting to the same provider, so you can bundle the fees for those services.
Changing your domain registration can be a tedious process, but you'll appreciate knowing that your domain is secure when you upgrade to a professional provider.