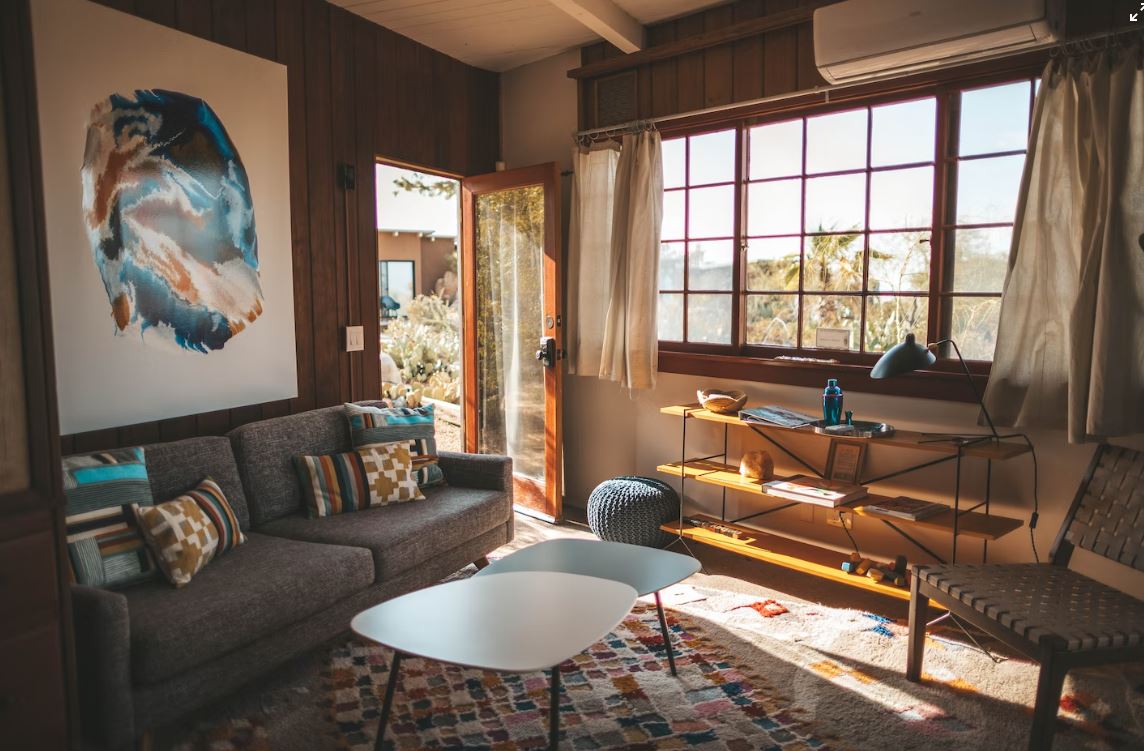 It is fair to say that the Southwest style has its roots firmly planted in the earth. Elements of this design aesthetic include natural, unadorned beauty and a reverence for things grown from the ground and made by it. Whether renovating your home or building a new one, incorporating elements of the Southwest style into your home's exterior will give it an authentic look that captures the spirit of this design concept.
What Is Southwest Style?
Several subcategories fall under the "Southwest" style. The Western and Pueblo types are the two most recognizable. The Western style emphasizes adobe architecture and cottonwood as the primary materials. The Pueblo style incorporates piñon wood and a central courtyard design to create a desert landscape from the inside out.
Selecting the Right Materials
In order to achieve the southwest style, you will want to choose the right types of materials in your construction and decorating. If you are building a new home, then use building materials that are more natural, like wood and clay. If you are decorating your home, use natural textiles in decorative accents. You will also want to incorporate some clay pots to add natural earth tones into your home. 
Wood– This is often the central element in a Southwest home exterior due to its low cost and ease of installation. Make sure to choose a hardwood that can withstand the elements of your climate. If you live in a high-moisture environment, cedar is a good option. In dry areas, opt for redwood. If you are building a new home, consider installing a wood roof. Wood shingles have a naturally southwestern feel and are ideal for this region. You can also consider a company like J and K Roofing for roofing services.
Warm earth tones– The colors of the Southwest are warm and inviting, with lots of earth tones. Choose colors like caramel, sand, and terracotta for exterior accents like walls, walkways, and landscaping.
Wooden Beams
Wood beams– These are often used as decorative cornerstones for porches, patios, and other outdoor structures. Their rustic, weathered aesthetic makes them an excellent choice for Southwest style. Wood railings are a great option for outdoor and indoor spaces. They are easy to clean and maintain. Plus, they will hold their beautiful wood finish for years to come.
Wooden shutters– These are an excellent choice for windows that get a lot of sun exposure, as they will help to keep your home cooler in the summer.
Furnishings and Accents
Possibly the best way you can make your home have a southwestern feel is by incorporating the right furnishings and accents. If your home overall doesn't fit the southwestern style, you can still achieve it with the right décor. This doesn't have to be expensive either. You can visit thrift stores near you to get decor items that will fit the southwestern style. 
Planters and pots– These can be used indoors and out and come in various southwestern-inspired shapes and colors. You might want to seek out antique planters and pots. You can also get them handmade by local artisans for a more authentic look. 
Curtains– Choose fabrics with southwestern patterns, like cactus and desert scenes.
Area rugs– A rectangular rug with southwestern designs is an excellent indoor option. You can also use it outdoors if it is made of a stain-resistant material. Choose a rug in a warm tone. Colors like clay and sand match the southwestern style. 
Wood Textures
For those who want the look of natural wood without the hassle, a synthetic wood product can give you the look of natural wood without maintenance. This is an excellent option for those who don't want to worry about wood rot and splinters. Synthetic wood is designed and built to look, feel, and perform like natural wood. It comes in various colors and styles to match any design aesthetic. Let's face it; not everyone can afford a cedar deck. But natural wood is the only way to go if you want to achieve the Southwest style. Synthetic wood is an excellent alternative for decks that can't be built with natural wood. Make sure you do your research before deciding on which synthetic wood to use. You want it to look as natural as possible. 
Large Windows
Authentic Southwest architecture features large, unadorned windows to take in a natural beauty that surrounds it. In this type of home, windows are not just decorative or functional pieces of architecture; they are an essential part of the design and construction of the house. If your home's windows don't reflect this sentiment, you can update them with simple window coverings like curtains and drapes or install new windows to give your home's architecture a fresh start. Make sure you plant some native plants outside of your window to create a beautiful view. Cacti and succulents create a southwestern feel. 
Conclusion
The Southwest style of architecture is built on natural materials and a reverence for the land. When renovating or building a new home, it is essential to consider the materials used to create it. The materials used are of the utmost importance regarding the aesthetic of a Southwest home. When you choose suitable materials and incorporate them into the design of your home, you will achieve an authentic Southwest style that is both beautiful and functional.