When you decide to renovate or remodel your home, you probably have big dreams of new floors, gorgeous walls, and beautiful furnishings. The exterior is probably imagined having a lovely garden, while the backyard is where you can host neighborhood barbecues and lounge to watch the sunset.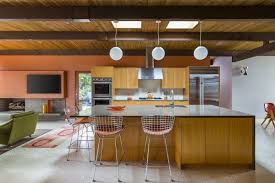 However, expenses and the process of making these remodels are often forgotten in those daydreams and wishful plans. Ergo, the first reason you should consider hiring a professional contractor the help with your home remodel.
They're Professionals for a Reason
Professional contractors have worked hard to get where they are in their jobs and careers. Their past projects usually compiled in a portfolio, allowing you to see the work of their company. They are professionals for a reason, and high-revered as some of the best because they are good at what they do.
Professional Contractors Can Tweak and Incorporate Your Own Creative Remodel Ideas
No doubt you have a slew of creative remodel ideas that you would love incorporated into the final renovations of your home. Professional contractors can help you accomplish that. They can brainstorm with you to come up with viable tweaks to your remodel ideas, regardless of how quirky.
Consider yourself a foodie? Tell your contractors and designers to implement cooking and baking motifs in the kitchen. Love wild animals and nature? Take a peek at black bear décor for a cabin look in your bathroom. Professional contractors that double as designers can bring your ideas to life.
They Can Work with Your Specific Budget
Professional contractors are good with estimates. They are well-versed in working within specific budgets, so you can plan your budget (with a little wiggle room), then work out what that budget will pay for in your home renovations. These same contractors are will often keep your project on their ongoing docket for cases where you would like to add onto your budget for further remodels.
Professionals are Professionals in Manners, Respect, and Customer Service Too!
Before you seek out professional contractors, remember that there are a few phonies out there that would just love to take your money for shoddy remodels. Do your research both online and off. Ask around. Seek out professional contractors with positive reputations in manners, respect, and customer service. Because how they treated their past clients is a good indicator of how they will treat you.