If you are one of those people who actually like to use your garage year round, you may want to invest in heating it. For people who use their garage as a gym or for those who just don't want their cars to be frozen cold, getting a heater for your garage is a great idea. If you're unfamiliar with heating systems you may be wondering what is the best heater to heat a garage. That depends entirely on the specifications of your garage and your own personal needs for your space. Here are some things to consider when choosing the best garage heater for your home:
Gas or Electric Heaters
The main fuel options for heating your garage space are natural gas or electric. Both fuel types will effectively heat your garage, but there is a lot to consider when choosing between the two. Gas heaters are available in a variety of forms, like portable space heaters and fireplaces. The pros of using a gas heater is that it is much more affordable and environmentally friendly than electric heating. The cons are that your home must be equipped for gas heating in order to use it, so if you don't have this ability you're out of luck. Gas heaters also require ventilation to ensure that combustion gases are able to escape, meaning you need to plan for this when purchasing.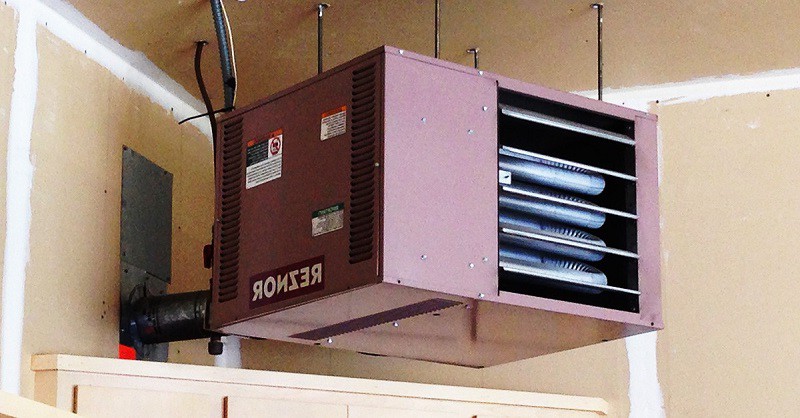 Electric heaters are great because all you need access to to use them is a power supply and they come in so many different variations. You can choose between tons of different size and types, included ducted heating and oil heaters. The big pro of electric heating is that they don't emit any toxic gases, meaning ventilation isn't required, and they can heat up any part of your home. The biggest con of electric heating is the expense. Using electric heaters will account for a big portion of your bill each month and are also worse for the environment.
Additional Features to Consider
Automatic shut off feature for safety
Ceramic material for more efficient and durable heating
Built in thermostat to keep the heater at an exact temperature
Timer setup to only use heat in the garage when you most use it
Overheat protection feature built in
Variety of fan setting options
Pros of Having a Garage Heater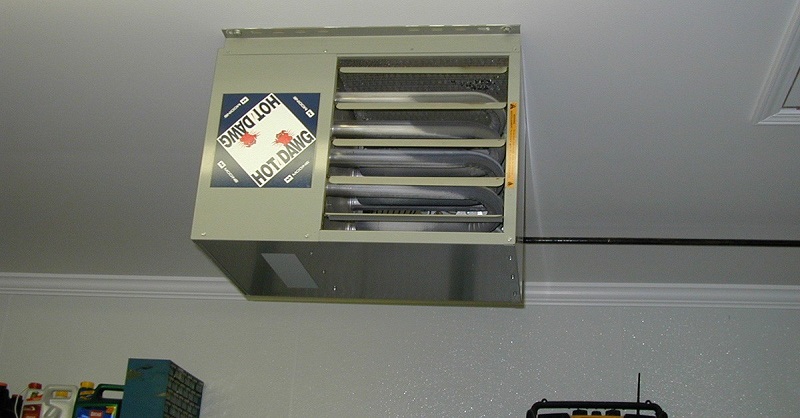 Garage heaters can be very useful since they maximize the use of a space you would otherwise be unable to enjoy. During the winter months people tend to avoid their garage, but that is such a waste of space. The current heater models provide additional safety measures for garage heating, like automatic shut off if its been flipped over and automatic turn off when the machine is in danger of overheating. The variety of heaters in the market today also means that there is a size and type to suit every garage need, including wall mountable and ceiling heaters to maximize space.
Now that you're aware of what you should be looking for when it comes to heating up your garage, you can decide what features you think are the most important for your home. While there are endless options on size and styles, knowing what fuel type you prefer, what extra features you find necessary and the pros and cons of heating will help you in your search for the perfect garage heater for your space. Research the best heaters that meet your preferences and soon you'll be taking advantage of your garage space all year long!