The perfect luxury decorative throw pillows for sofa can breathe a new life in the otherwise old furniture. However, choosing the correct ones is important and there is a guide for the same too.
When was the last time that you had taken a good look at the sofa in the living room? Did you even realize that the entire decor of the living room has gone haywire because the sofa sports a worn out look? Do you have the budget to change the entire thing? If yes, then it is fine. If not, then it is time that you think of a cost-effective alternative. Luxury decorative pillows for sofa are just the option that you might be looking forward too. Often known as toss pillows, luxury decorative throw pillow are not too big and does not look ugly. These can be placed on armchairs, beds and sofas not only for comfort, but also to accentuate the look of the same.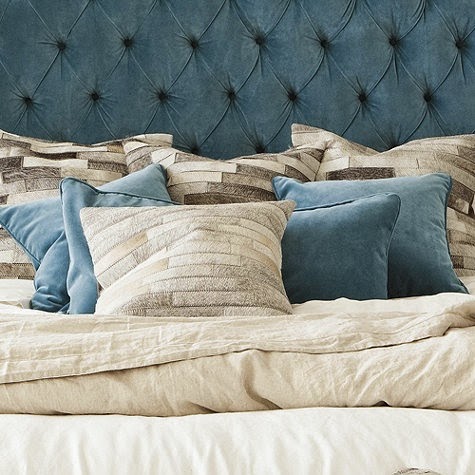 Luxury decorative throw pillows are simple accessories but they can go a great deal in changing the look of simple and old furniture. The buyer has many choice at their disposal from colors to shapes, sizes and textures. The trick lies in picking the right throw pillow as without the correct match, the entire look can fall off. There are many popular styles, shapes and materials that goes in making the throw pillows. Hence, whether buyers are picking luxury decorative throw pillows from a shop or online, there are certain things to know before picking the correct throw pillow for the couch in your living room or bedroom.
While choosing luxury decorative pillows for sofa therefore, first consider the shape. You will get an endless variety of which the common is 16 to 18 inches square. The common choice is usually square, but if you want, you can also get for rectangular and circular throw pillows as well. While picking the throw pillow, it is important to keep in mind the purpose for which the pillow is being chosen. For providing support to the body, it is better to go for square pillows. Square throw pillows provide full-back comfort while the rectangular ones are perfect for providing support to the lower back or neck.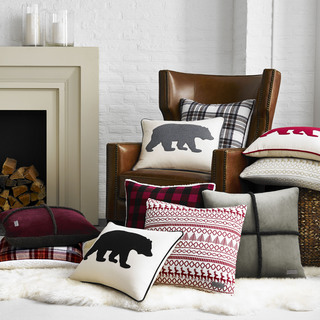 The next thing that needs to be considered is the size of the couch or sofa. If your living room has a big sofa with ample seating room, then it is better to go for bigger cushions. However, if the couch is of a medium or small size, then smaller pillows are desirable. Thinking the other way round, small pillows are not a good choice for a big sofa.
The look of the room is yet another deciding factor when it comes to choosing luxury decorative pillows for sofa. If the sofa or couch is spare and severe in shape, then round pillows are a good choice as it helps in softening the look. On the other hand if the sofa is cozy and puffy, then square and throw pillows will do justice to the look. You can also sign up for a mix and match of throw pillows to get a unique look.
The material of the throw pillow can also be also your guide for shopping for luxury decorative throw pillows. Often they are made all of a piece, while at times they have a form inside which is filled with materials ranging from Velvet, Chenille, Cotton and Linen to beautiful faux furs. If you long for pillows that is soft, then go for Velvet and cotton. The one with feathers and down are better not chosen as it might not be suitable for all those who have allergies. The synthetic fills are stiffer but they are not luxurious; so it is better not to pick them.

Author Bio
Rabi Paul is a freelance writer with many years of experience in writing on various topics. His recent blog is a good read on how to pick luxury decorative pillows for sofa.