Do you wish that you could understand the strength of your eight year old son and harness it and start coaching him? But, do you have the time to do so? If he has his school closing for summer, and you wish that he would better use his time in pursuing talents and learn and enjoy his time being on his own with boys of his age in a camp, then enroll him at Greenwoods Camp, Michigan. The camp was founded by Dayna Glasson Hardin who has spent many summers in her childhood as a camper herself and feels that one can discover himself and his real goals in life, if he is in the freedom of a camp.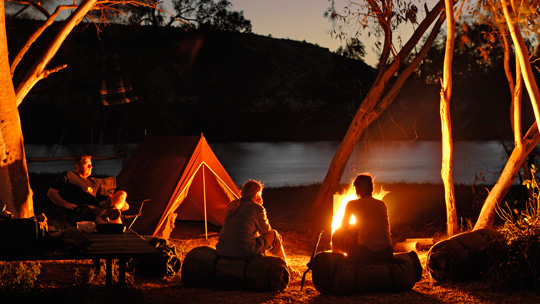 Helping Your Child Lose his Inhibitions:
These days, under the pressure of academics and the incessant target of achieving might be getting a little too overwhelming for your pre-adolescent son. Do you really wish that your son would leave behind his low self-esteem and mingle with boys of his age? The best way would be to enroll him for the season's session of Greenwoods Camp and have him to meet boys of his age to play to the fullest while learning something new that would also help him in the long run. From learning to swim, playing in the sprawling greens and to enjoy the bliss of campfire while being under the care of the administrators at the camp, your son will get all that and much more and be at his best elements too.
Personal Care with the Right Values:
The camp has grown manifold over the years and thanks to the incessant efforts of Dayna Hardin, the counseling staff and the others who make the stay of these children in the camp so enjoyable and make education fun-filled. Such a holistic time spent in the open, doing plenty of arts and crafts, learning how to go camping in the basic levels and in intermediate levels and learn about the beauty and the bliss of being in nature's lap is what makes the stay even more relaxing.
The Greenwoods Camp is located so peacefully away from the bustling city life and this also means no pollution and so the children can really know what it is to be away from computers, smart phones and video games and how one can also have recreation beyond technology.
Games and Activities in Greenwoods Camp:
Is your child always homesick and has never stepped out of home or been away from you? Do not worry, when your child meets friends of his age, and swims with them, learns skills like archery, painting, digital photography with them and then may even prop up tents and sleep under the open sky listening to the inviting sounds of nature, your son will not miss home for sure! Dayna Hardin's wish is to make the children get to be involved in all kinds of outdoor activities and fun activities that will help your child  enjoy life to the fullest!