After the huge announcement on October, 2014 about Samsung Galaxy Note 4 and releasing of it on September, 2014, the world of phablet smartphone changed because of distinctive features and specifications of Samsung Galaxy Note 4 after releasing of its predecessor, Samsung Galaxy Note 3 in 2013. Now, after the Samsung Galaxy Note 4 launched, people are eying over the Samsung Galaxy Note 5 in 2015. Substantially, the new model by Samsung Electronics will be promising and innovative as per the rumours suggest us. There are bruits about new model of Samsung Galaxy Note in market and we are here to tell you those only but before that let's look at the Samsung Galaxy Note 4.+
Some of not detailed specifications and features of Samsung Galaxy Note 4 are down below but before reading further let me tell you that each company who makes smartphone are much more concerned about the innovation and distinctive features. Now, read few specifications and features of Samsung Galaxy Note 4: Dimensions (153.5 mm H; 78.6 mm W; 8.5 mm D; Weight 176 g), Operating system (Android 4.4.4 "KitKat" upgradable to 5.0 lollipop), Chip (Samsung Exynos 7 Octa 5433; Qualcomm Snapdragon 805), CPU (Quad-core 1.3 GHz Cortex-A53 & Quad-core 1.9 GHz Cortex-A57; Quad-core 2.7 GHz Krait 450), GPU (ARM Mali T760; Adreno 420), Memory (3 GB LP DDR 3), Storage (32/64 GB flash memory), Removable storage (microSDXC up to 128 GB), Battery Removable (Li-Ion 3,220 mAh), Display (5.7″ Quad HD Super AMOLED; 2560×1440 pixel resolution, 515 ppi), Rear camera (16 MP; 1/2.6″ sensor, with autofocus, OIS, and 4K video recording), and Front camera (3.7 MP). But these are not all but these are distinctive, is not it?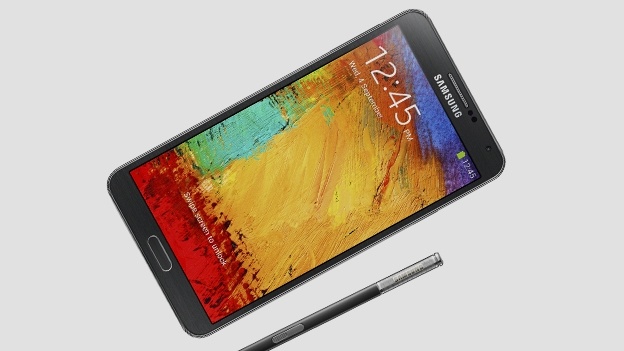 Possibleness of Release Date
Bruits have been very important in the field of release dates of electronic gadgets of any major smartphone company and in case of Samsung Electronics it's very essential and less predictive. But we have release date of Samsung Galaxy Note 5, which is, indeed, predictive but most rumoured release date. Let's see the release dates of Samsung Galaxy Notes: Samsung Galaxy Note 1 released on September 12, 2012; Samsung Galaxy Note 2 got released on September 13; Samsung Galaxy Note 3 released on September 14; Samsung Galaxy Note 4 released on October, 2014; and Samsung Galaxy Note 5 going to release on July, 2015. There is just waiting of few months more and we will be able to see the new model of Samsung Galaxy Note by Samsung Electronics.
Specifications:
Undoubtedly, the specifications and features of Samsung Galaxy Note 4 were innovative but the specifications and features of Samsung Galaxy Note 5 will be more innovative. The specifications and features follow like this:
Snapdragon Qualcomm-quad 810 processor along 3.2 GHz/Samsung Exynos 8 core with 3 GHz
4 GB LP DDR3 RAM
New native 4K resolution display
Innovative Touch ID and retina scanner
Metal frame design
Better charging capabilities, possibly charge the phone in 5-10 minutes
27 MP ULL sensitivity rotator camera – front to rear; and 8 K resolution
Let be tuned with us for more information and updates and don't forget to subscribe.