English is the most common and popular language used for communication all over the world. There are umpteen books and magazines in English, and as the increase in the use of internet is evident, all over the world, it is but natural that there have to be people who are proficient in creative writing in English, and who have access to the net, for reaching out to people who require such services.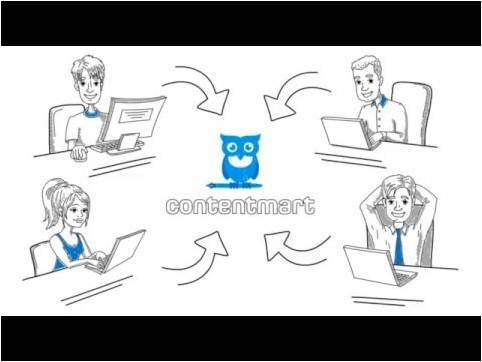 Content writers are the people who, while remaining in the confines of their comfort zone, ie, homes, are able to plunge into the horizon less world of the net and are able to surf and sort out information for the people who require it. Unlike the situation, about a quarter century ago, where books used to be the main source of information, internet has all the required information, at the tip of the fingers. The only snag with it is that as the volume of information is so vast, it takes a long time for any person to actually surf through the web, in order to actually glean the apt content. It is in such a scenario, that the job of a content writer is appreciated. The content writer searches through the net, and gathers information, which is perfect for the client and using all the creative writing skills, which are the marks of content writers, prepares it to the satisfaction of the client.
Contentmart, an Indian company, established in 2015 is the perfect company with regards to any content writing or content editing or proof reading, etc. There are a phenomenally high number of people who are good at writing or editing and Contentmart is a perfect place for them to register themselves and earn money. The positive aspect of Contentmart is that it works for the benefit of both the writer and the client. The writer is assured of using his efforts for a genuine client, and is paid for his work, while the client is assured of precise work, with no plagiarism. The process of finding the writers and clients is also unbelievably simple through Contentmart, as the company strives to be a meeting point between the two.
The aspiring writers have to pass a strict and mandatory language test by Contentmart. The clients have to post their orders on the site, wait for bids from writers and simultaneously, transfer the amount to Contentmart. The client decides on the writer and after the work is completed, it has to pass through the Contenmart's filter for uniqueness, before submitting it to the client. Even after submitting it to the client, if he is not satisfied, the money is refunded to the client and if it is fine, the writer is paid immediately. Thus there is safety for both the writers and clients.