You love pets but you are hesitating to have one because you will not be able to handle their poops. You will be happy to know that dealing with pets' poops is not as difficult as you consider it to be. There are professionals and machines available to do the job, on your behalf. This means with the use of the machines and professionals you can easily buy a pet for yourself without having to worry about cleaning their poops.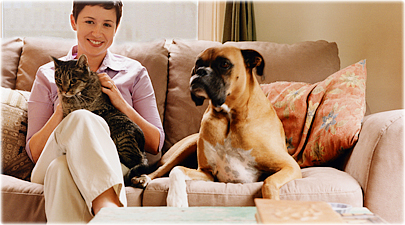 Now, before we talk about the machines to clean pets waste, let's draw our attention to why cleaning the poop is important. Dealing with the waste of pets is one of the most discussed topics among pet owners. Pets waste is one of the major sources of potential health risk that can impact your family. Therefore, here are few important reasons to properly dispose pet waste:
To Control the Spread of Diseases and Infections
There are many kinds of diseases and infections that are transmitted from pets. These diseases are salmonella, roundworms, giardia, ecoli, coronavirus etc. All these diseases are easily transmitted from pets to human body and are very serious. Therefore, being a pet owner it becomes your duty to keep your pets and also the surrounding clean. There are gadgets available, which you can use to clean the waste produced by the pets.
Keep Your Garden Area Clean
Agree it no one likes to walk in a lawn or garden that is full of doggie poops. If you have pets in the house then your yards will surely have the poops. This can be a reason why you or your children do not like to walk in the backyard. There are devices available in the market, which you can use to scoop off your yard in order to clean it. This will keep the yard clean and let your children enjoy playing in the yard.
Pets Waste Invite Flies
You already know that fly gets attracted to dirty things. Poop is surely a waste thing, which attracts flies. These fly can sit on the poop and then roam around your house, which may give invitation to many diseases.
Become a Responsible Pet Owner
When you own a pet you are required to be a responsible pet owner too. You should never buy pets just for the sake of buying. Rather, once you include a pet in the house, it becomes your responsibility to clean them as well as the surroundings.
All these reasons are enough to warn you about the responsibilities that come along with pets. Therefore, if you are planning to buy pets then look for pets waste cleaning gadgets too. You can search for these gadgets online and you can certainly get a number of results. You can go through several websites and understand the way to use and its price structure.
Click our website and order the preferred cleaning gadgets. On our website you will find a list of equipment along with their images, description and uses instruction. See, how easily you can own a pet friend without any worry of cleaning the poops. Happy petting!