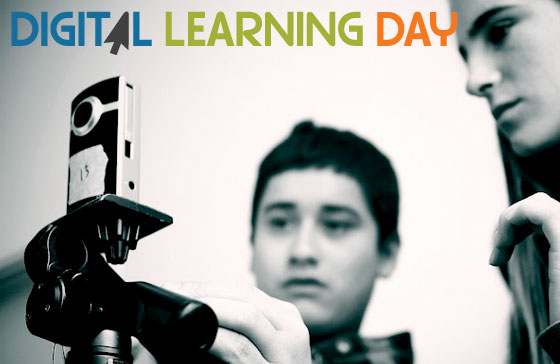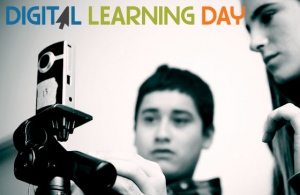 The advancement of technology has enriched our lives in many different ways, but one area in particular that has seen profound improvements is education. From computer labs to iPads, technology has allowed students of all ages to take a more proactive approach to learning. Technology has made it easier to communicate complex concepts to students by presenting them through multiple media, including interactive charts, digital animation and audio recordings. The challenge of effectively communicating with one another has also dramatically improved with email and video conferencing for assistance on assignments both during and after school.
What is Digital Learning Day?
Digital Learning Day is the first national day of recognition that has been set apart to honor and appreciate the tremendous achievements in learning due to the integration of technology in the classroom. The event was organized by the Alliance for Excellent Education and took place on February 1, 2012 in the National Town Hall at Washington D.C. According to the Christian Science Monitor, the event brought together 39 states, 15,000 teachers and 1.7 million students to participate in various technology-related webcasts and activities.
Although the turnout list included students and educators that came in person, the Digital Learning Day event also allowed schools from across the country to join in via Skype. Through this program, students and educators were able to connect with one another from afar to talk about their own personal experiences with integrating digital learning tools into the classroom. The event primarily emphasized how technology has made it possible to improve the quality of class time with teachers and students. In many cases, teachers have provided students with real-life examples of problems they might encounter in the professional sphere and how technology can offer an effective solution to these problems.
The Growth of Technology and What it Means for Online Education
Technology has certainly enhanced learning within the classroom, but it has also provided an outlet for taking the classroom experience virtually anywhere. In the modern age, working from home or spending an entire workday in front of a computer is not uncommon for multiple career paths and industries. Online education prepares professionals for this technology-reliant world, while also equipping students with the knowledge and skills they need to succeed in their prospective industries. Familiarizing students with the latest technological advances is a highly valuable way to aid in their professional development and provide several options for their future education.
Online institutions incorporate many of the same digital tools and techniques that students are using in the classroom today. From video conferencing, to online homework assignments, to discussion boards through platforms like Blackboard, online education is able to deliver an equally enriching learning experience as a traditional classroom setting. Introducing these technological tools to students in grade school and high school can help them succeed in higher education, whether they choose a traditional college or an online institution.
The Future of Technology
Technology is here to stay, and can only be expected to play a bigger role in both education and the world as we know it. By introducing students to these technological tools in the classroom, educators are able to more effectively communicate academic concepts, as well as familiarize students with the fast-paced and high-tech world around them. Through programs and events like Digital Learning Day, these technological tools and techniques can be celebrated and shared on a larger scale.