Over the years people have been warming up to the idea on using different types of shading sails in order to provide a pleasant and cool environment on the outdoors and also to protect the area from harsh ultra violet rays of the sun. Many materials like fabric, radiant barriers, wood, synthetic shade materials like vinyl and PVC, metal, concrete blocks and stone has been in use for this purpose.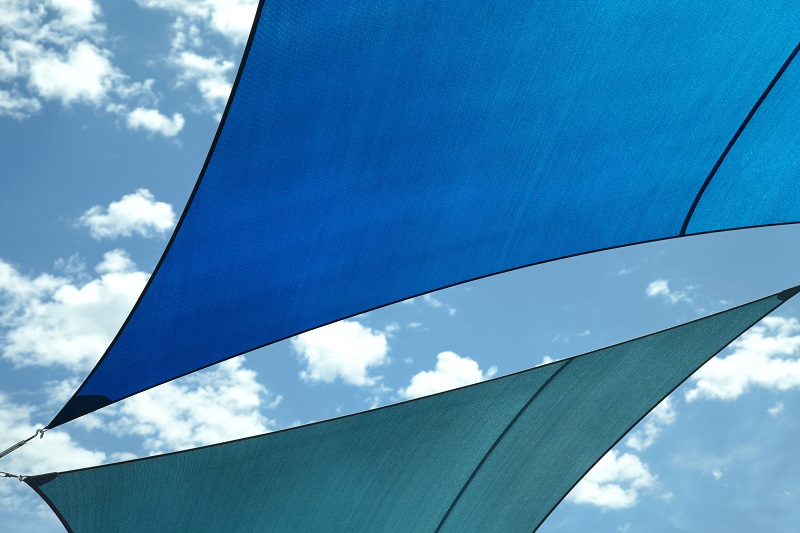 But if the material that is being used for this purpose is waterproof then it can be used for protecting the furniture and other products that are placed outside in case of a shower of rain. But even these waterproof sails face a lot of problems like
The material will have to be completely impermeable so that the water does not enter in.
It should be similar to the camping fabrics that we use for the construction of tents so that the water can be kept out but it should not be thin that the material tears off.
It should be able to provide best shading but that is not possible with most of the materials that are being used as it is transparent.
The sails that are constructed using woven high density polyethylene which is supposed to a type of waterproof shade sail is a mono-filament. This has a high degree of porosity and will allow a lot of hot air to pass through it thus creating a cooling effect inside the shade. But this is not possible with impermeable fabric as the hot air is trapped under the material and creates a warm environment.
This is why we should use a waterproof shade cloth that is not only used for keep the water out but can also breathe so that the hot air can be let out. Another important factor that has to be considered while selecting the material is to see if it is attractive and affordable. Some of the features to look for in the fabric are
The fabric that is being used to make this waterproof shade sail is a waterproof PVC fabric.
It is made up of woven polyester yarn and it is coated with poly vinyl chloride on both sides.
The PVC will be able to serve as a protective barrier against harsh weather conditions. Plasticizers can be included in the material as it will be able to give a sense of flexibility so that it will be easy for handling and installations.
PVC manufacturers generally offer about 5 to 6 grades in this material and it will be light weight.
Most of the fabrics are resistant to tear and has tensile strength while the different grades will offer different levels of strength.
An additional coat of polyvinyl-idene-fluoride or PVDF can be used along with acrylic to keep the fabric clean.
The top coat that is being used will help in enhancing the serviceability of the sail though some fabrics require regular cleaning.
This type of fabric will be able to last for about 10 to 15 years and in some cases even more.
It comes in different colors and can be chosen based on requirement and the warranty periods.
Some of the fabrics will be able to filter some of the harmful UV radiations and provide the transmission of natural light.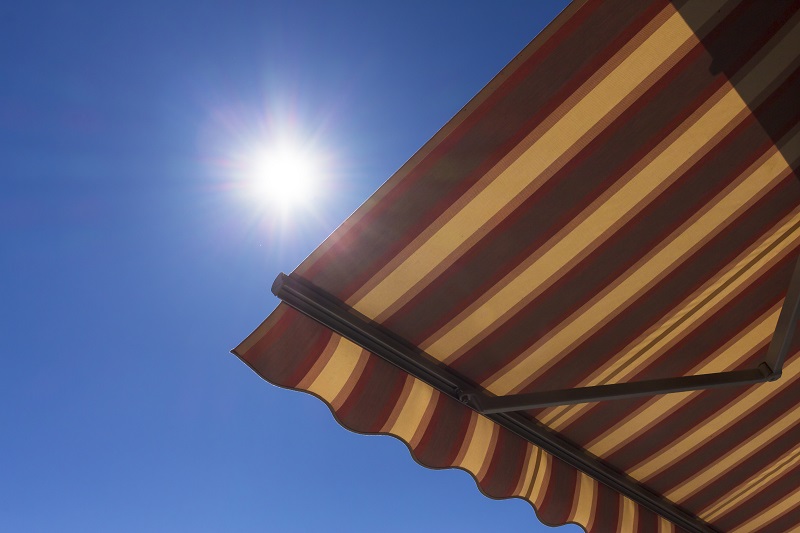 There are many benefits of using waterproof shade cloths as they will serve as a protection from sunlight and also help in keeping the area under the shade dry. You will be able to enjoy the outdoor seating areas all around the year irrespective of the climatic conditions. It can be used in many applications like walkways, residential sit outs or car parks and commercial areas. They will be an affordable and attractive solution to many weather problems.