Waterjet technology consists of equipment that uses high pressure water stream for cutting and cleaning purposes. This technology has proved very useful in commercial as well as residential areas and has also made the work get done faster. The technology has a numerous benefits in industrial as well as residential sectors. The numerous benefits of waterjet technology should be known to use it in your daily life.
Advantages of Waterjet Technology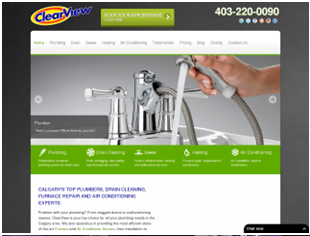 The first and foremost benefit of using waterjet technology is that no heat is used in it for cutting. Waterjet cuts without the involvement of heat and is ideal for cutting metals that are sensitive to heat and high temperatures.
It helps in eliminating the cost caused due to thermal distortion of machine parts.
It reduces the risk of fatigue failure caused due to process induced thermal stressing.
The accuracy of cutting with waterjet technology is 0.005 inch with repeatability of 0.001 inch.
Objects cut using waterjet technology needs no sharpening because it uses supersonic stream of water that never dulls the edges. It reduces the effort in cutting objects which was there with conventional cutting tools.
There is also no need of shutting down the equipment in between cutting the object for the sake of sharpening or cleaning the blades.
Cutting through this technology produces less dust and toxic fumes as compared to conventional cutting tools and technologies. It eliminates airborne dust particles, fumes, smoke, contaminates etc from materials like fiberglass, asbestos, etc and improves the working environment.
Once the object is cut using waterjet technology, you don't have to take them for finishing because the technology Gives it a finished look already.
Since it offers such finished work, the cost of production and other operation times are reduces.
With waterjet technology, minimum waste is produced and maximum material utilization is done. So, it is a profitable method with minor wastage.
Omni-direction cutting is achieved with waterjet technology. You need not have to be confined to straight line cutting only.
Waterjet technology is environment friendly. It produces no hazardous waste and also reduces disposal cost.
Large pieces can be cut using this technology and the scraps that are left after cutting with conventional tools can also be cut using waterjet technology.
This technology uses very little water for the cutting purpose and you can also recycle the water with the help of closed loop system.
It increases productivity and reduces time consumption, efforts made and cost involved in doing the cutting work. It is a profitable method that can enhance your company's or industry's profit scale.
This technology is also compatible with reflecting materials like aluminum and brass.
If you too are looking for waterjet technology then, visit http://clearviewplumbing.ca where you find highly professional experts of ClearView Plumbing and Heating. Situate in Calgary, Canada the company offers has a team of experienced staff ready to assist you 24/7 and are just a call away. With expertise in the field they are dedicated to provide world class service and maintenance work to their clients.