At some point it is likely that you will consider using a windows replacement firm.  The reason may be that you are modernizing a house, you may be building an extension or you may even need to replace drafty, old and out of date windows.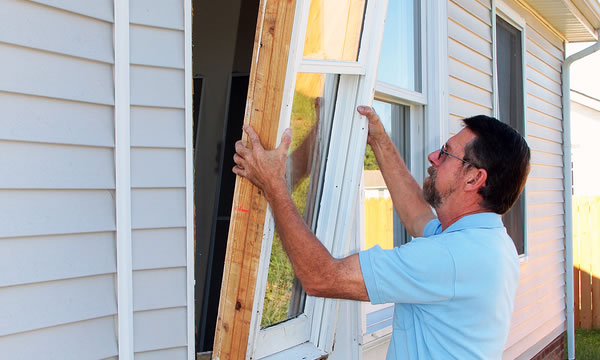 There are many things to consider when thinking about your replacement windows; the following five items are some of the most important:
Cost
The most obvious consideration for a windows replacement project is the cost of replacing them.  Many firms offer finance or you can choose to arrange funds privately.  Alternatively you may prefer to only pay for what you can afford and do just one window at a time.  Whilst this is the fiscally sensible route it is advisable to discuss this with your chosen window firm.  If your style of window stops being produced half way through your project you may end up without matching windows!
The Firm
You need to choose a firm to fit your windows; ideally it should be local to you.  It should also be well established.  You will probably find that there are many options within your vicinity; this can make it very difficult to choose the right one.  Firms such as pioneerwindows.ca will advertize locally and be known within your area; this makes them a safer bet than many others.  The size of the firm and the length of time they have been established should also play an important part in deciding the suitability of the company.
Planning
In general windows can be removed from a property and replaced with the same kind of window.  However, if you are replacing them with different style windows, or updating the windows you should consider what windows the other properties in your area have and check with your local planning department.  It is far better to check and be informed there are no restrictions than it is to pay a substantial amount of money out and then have to remove your new windows!
Style & Finish
If you are adding windows or replacing old ones that can no longer be purchased, then your windows replacement project can be open to a wide range of options.  However, the ones you choose should be in keeping with the image of your house and the local neighbourhood.  It is quite possible to replace old wooden Tudor windows with modern mock Tudor windows; these will look the same but provide a much better level of insulation.  It is important to note that mock windows are generally more expensive and should be budgeted for before you start.
Reputation
Finally, once you have chosen a reputable firm like Pioneer Windows, it is essential to check their reputation.  They may provide their own references where you can see their completed work.  The best place to check their reputation is online; social media sites are likely to be crowded with reviews.  You will probably find some negative reviews as no firm can get it right every time; this should not be considered an issue unless you find yourself seeing more negative than positive reviews; in which case, choose a different firm.