Buying term life insurance can help you to prepare for the end of life and to provide financially for your loved ones after your passing. You may be shopping around for an affordable rate on your term life insurance policy. After all, you may be responsible for your premium payment for the entire term. While shopping for low rates life insurance is one way to avoid paying more than necessary on your coverage, there are a few other steps that you can take to get a great deal on your term life insurance policy. Consider employing each of these tips to find the most affordable rates for your coverage.

Choose the Right Coverage Amount
One thing that can cause you to pay more money than necessary on your term life insurance rate is buying too much coverage. You do not want to risk being under-insured and not being able to fully provide for your loved one's financial needs. Therefore, it is a good idea to estimate your needs before you start shopping for coverage. 
Choose the Right Term Length
Your financial need for coverage likely will change over time. For example, you may need less coverage in a few years after your debts are paid off or later when the kids are out of college or the mortgage is paid. Make a list of your projected financial milestones that may impact your financial needs for coverage, and determine an estimated date when each milestone will be reached. Your insurance rates will be based on the term length, so you may be able to save money by purchasing different policies based on when milestones.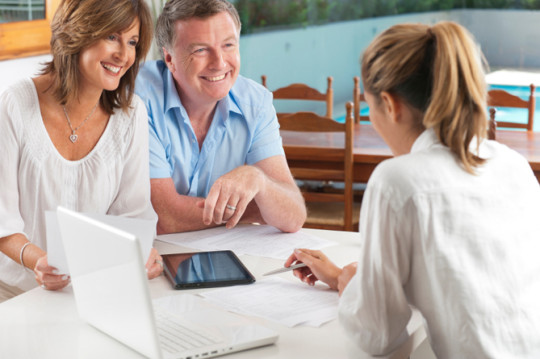 Purchase Your Coverage Early
If you are thinking about waiting until later to purchase a term life insurance policy, you may want to think again. Insurance rates may increase each year you get older, so there is no better time to get a great rate on coverage than right now. If your budget is a concern, consider buying as much coverage as you can afford now, and you can purchase a supplemental policy later when your financial situation improves. This can help you to lock in a lower rate.
Ask About Coverage Level Breaks
You may not realize it, but insurance companies charge different rates based on the amount of coverage that you purchase. For example, one level of rates may be for policies up to $100,000, and another level of rates may be for policies up to $200,000. You may be able to save money on your rates by adjusting your coverage amount just slightly upward or downward. Different providers will have different coverage level breaks, so you should research this for each provider that you are getting a quote from.
Use Online Comparison Tools or a Broker
While you want to keep each of these points in mind to shop for one or more term life insurance policies, you also will benefit from shopping around for coverage. Whether you have decided to purchase one or more term life insurance policies, keep in mind that different providers may offer different rates on the policies that you want to buy. You may save money by purchasing one policy from one provider and another from a different provider. You can most easily compare rates for the different policies that you want to buy when you use an online comparison site or when you rely on the services of a broker.
Term life insurance can provide your loved ones with the financial benefits they need in the event of your death. It can be challenging to find affordable rates on coverage, but you can see that there are some strategies that you can employ to locate the best rates possible. Each of these helpful tips can be used to save you money in different ways, so you may consider implementing all of these tips together to find the best rate on your term life insurance policy.
Author Bio:
Sam Petterson is a freelance writer out of the University of Toronto. He is currently working in affiliation with My Insurance Broker on creating a knowledge base pertaining to the diverse world of insurance. The intricacies of Home, Auto and Business Insurances' are a few of the various products Sam delves into at www.insuremetoo.com. For Contact 905-695-2080