A 35-year-old man was in an unfortunate car accident that left him with a fractured orbital bone surrounding his left eye, He suffers from diplopia, found beneath from his left orbital bone due to impact less a piece of bone, leading the eye subsidence, if he did not undergo an operation treatment, probably not escape from this life of diplopia. North Wing medical team, Taipei Veterans General Hospital by 3D printing technology, first for patients with orbital bone manufacturing entity model, and then makes the size, the size of the wound completely fits titanium bone plate to replace the broken orbital bone bottom, avoiding manual adjustment only physician in the field of bone surgery plate, while the navigation device using the optical precision of the bone plate is reset, after one hour to reduce the operation time. Men receiving treatment have no complications, After that operation returns his eyeball to the correct position.
Department of Oral Medicine, Taipei Veterans General Hospital uses the latest computer technology to 3D stereoscopic virtual images for maxillofacial surgery, and the use of 3D solid models print production, reducing the chances of patient complications and reduce surgical time, the disease can be effectively rebuilt suffering appearance.
North Wing, medical team said the new technology is applied in maxillofacial tumors, facial fracture reconstruction, orthodontics, skeletal traction and artificial implant surgery, patients need to burden their own expense approximately $2500.
Oral and Maxillofacial Surgery, Taipei Veterans General Hospital physician Cheng-Hsien Wu said that the anatomical structure of the oral and maxillofacial area complex, delicate neurovascular tissue, any changes are likely to affect the operation of the appearance and function of patients, and therefore it is the accuracy of surgery particularly important.
Previous treatment such Maxillofacial impaired patients, the most experienced physician shall wield, otherwise rely on visual observation and imagination to repair broken bones, probably half of surgery only to find the location of "No", you need to spend longer operative time, and affect the appearance of the patch.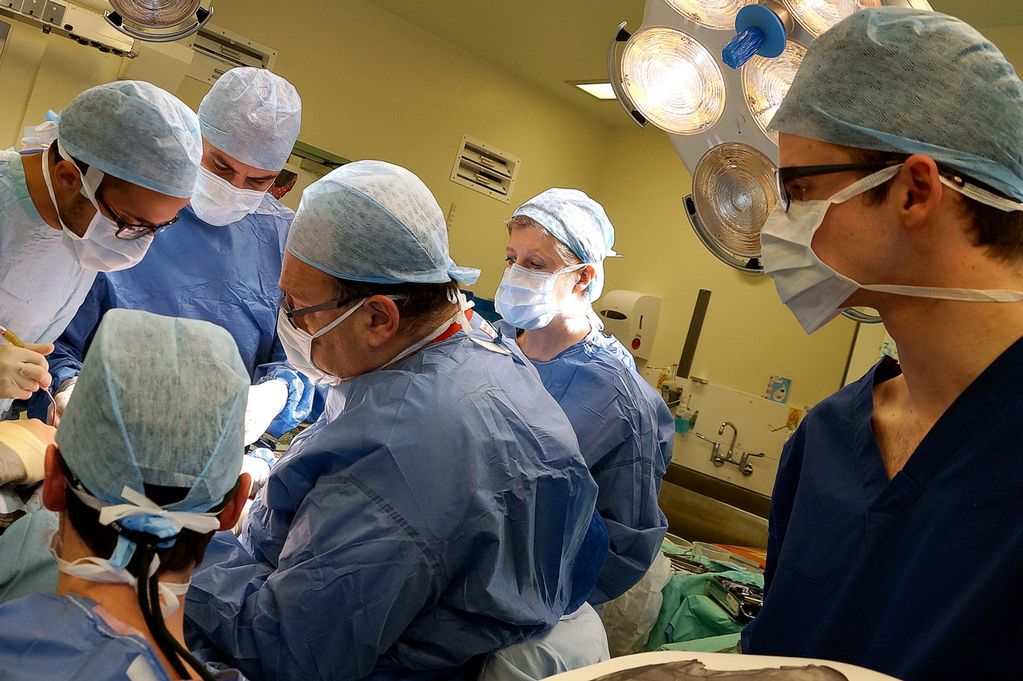 Cheng-Hsien Wu said that by using 3D printing, can be the first to make a solid model for patients with orbital bone, and then produce a suitable bone plate, replace broken orbital bone at the end, at least a few hour reduction surgery, but there will be no errors the patient's problem, has to accept the surgery, are no complications, life has returned on the track.
For 3D printing technology combined oral, maxillofacial treatment, oral surgery, director of the Taipei Tzu summer decided that the main preoperative saved physicians' time hand-made solid model, more effort in terms of physicians and physician if the lack of experience with this new technology for the treatment of quality and more secure. If the physician skilled hand, the model is not really lost 3D printing, 3D printing and high asking price, people choose to be much consideration.
About 3D Printing Navigation Surgery
First, The Application Mode
First obtain a bite record and other 3D digital imaging
Enter into the computer, set the surgical simulation program
3D printing technology to manufacture solid model
Optical navigation performs surgery plan
Second, The Application Object
At present, the use of facial tumor in jaw, facial fracture reconstruction, orthodontics, skeletal traction and artificial implant surgery, etc., is expected to expand in the future
Surgery more precise, even if the physician has a poor clinical experience, through this technology, the results will not too far away
High price, 3D printing, manufacturing model, physicians are generally more expensive than hand-built model, economic disadvantaged difficult burden.