If you are updating the look of your home or are having a new home built, you will need to select interior doors for each room of your house. While there are many different styles, you will want to consider the materials used for the doors of each room. Depending on the function of the room, you will need to select a material best suited for the door.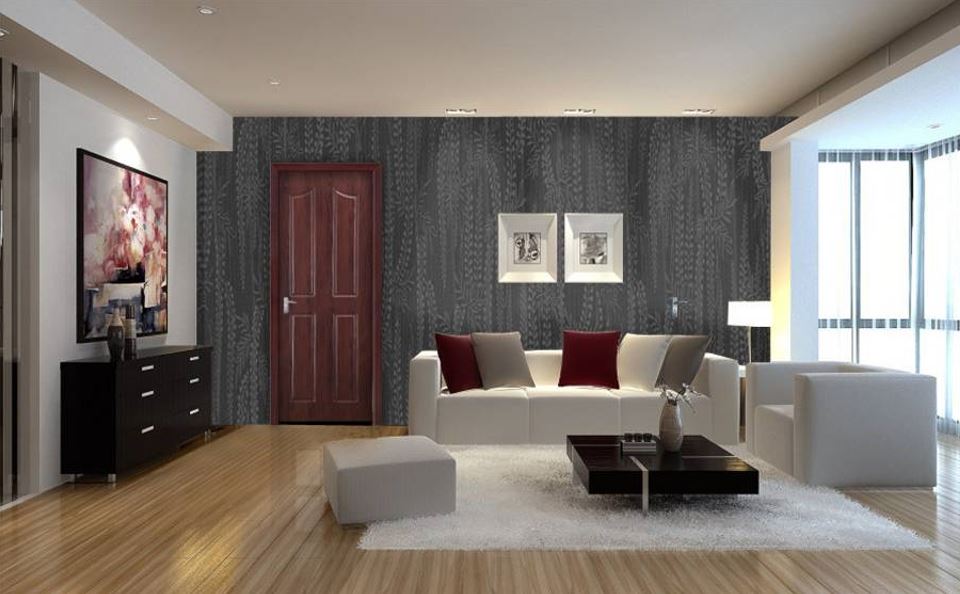 Interior Door Materials
Most interior doors installed in houses are made of wood, but there are different types of wood doors from which to select. You can pick out:
Solid Timber
Hollow Core
Solid Core
Solid Timber Doors
If you are upgrading the doors in your home, especially bedroom doors, you may want to consider installing solid timber doors. Solid timber offers better soundproofing, and the heavier weight gives it a richer look and feel. Along with bedrooms, solid timber doors would be a good choice for home offices or family rooms to dampen the noise going into and coming out of the room. Solid timber doors are available in many different types of wood, from walnut to oak to mahogany.
A solid timber door may come unfinished so it can be stained to complement the wood trim in your home, or you can paint it to match the décor of the room where it is installed. These doors expand and contract with changes in the weather, so they would not be a good choice for a bathroom door. Solid timber doors are not necessarily expensive, and you should be able to find some to fit your budget.
Hollow Core Doors
Hollow core doors are one of the most common types of internal doors used in houses or apartments because they are very affordable. A hollow core door is made from two panels of a wood grain material, usually a thin plywood or veneer, with cardboard shaped like a honeycomb on the inside. To install the door knob and lock, there is also a lock block attached to the frame on the inside. These doors can be used for almost any room of the house, including the bedrooms and bathrooms. However, they do allow more sound to pass through the door.
Solid Core Doors
This type of door is made like a hollow core door, but instead of having cardboard in the middle of the wood veneer panels, they have steel or fibreboard. The more solid interior gives these doors weight and offers the same type of soundproofing that solid timber doors offer. These doors may be marketed as moulded doors because the veneer is moulded to the door frame. Either the door is left as an embossed surface, or it may be shaped into panels.
The contractor working on your house can recommend interior doors for your home and help you choose doors that will work best for each room. The doors you choose will depend on the interior design of your home, how they open, and your budget.