One thing that is used every day of your life is your door.  In fact, many of the windows will also be opened on a daily basis.  However, it is probably something that you take for granted.  In fact they have a significant effect on the value of your home and the quality of your life!
There are many reasons why now is a good time to change your windows and doors:
Insulation
One of the predominant reasons that many people start to consider changing their windows and doors is to improve the insulating properties of their homes and reduce your energy bills.  The quality of insulation materials has dramatically improved in recent years.  Some window companies even calculate the cost of the windows could be covered by energy savings in less than five years.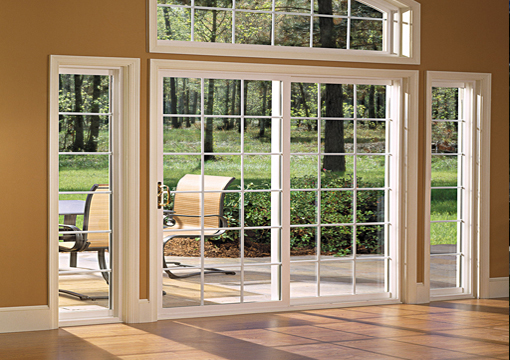 Appearance
You may wish to alter the appearance of your home by choosing different style windows.  Alternatively it may simply be time to update your old windows to something more modern.  Either way you can find it makes a dramatic difference to the look of your home.
Value
A new set of windows and doors may not add a huge amount of value to your home.  However, it will improve the curb appeal.  The house will look much more inviting and you will find it easier to sell it if this is your aim.  If not you may simply be looking to improve the value to facilitate a new home loan.
Improved Light
Dirty windows can be cleaned to improve the light in your home.  However, sometimes the window is simply too small.  You should never underestimate the power of light in a home.  It can make the house feel more welcoming and lift your spirits even in the darkest of winters.
Old windows tend to have much larger frames and may even have patterns which affect the light.  A new window can have more glass and dramatically improve the amount of light getting into your home.
Adding a Door
A new door is essential if you wish to make an opening or convert an existing window.  This is a popular choice as the majority of the building work has already been completed.  All that is required is to remove the brickwork under the window and add in your day.  You will instantly gain much better access to your garden or front drive.
Reduce Maintenance
Replacing your windows and doors will also allow you to do less maintenance.  Older windows and doors may require painting or moisture treatment.  They may even let draughts in and require regular attention to minimize these.  By fitting new windows and doors you will save yourself a lot of time completing maintenance and money purchasing the maintenance materials.
It is worth noting that a new window or door should last at least ten years; this means that there is a huge benefit to replacing them; providing you are intending to stay in your home for a few more years!