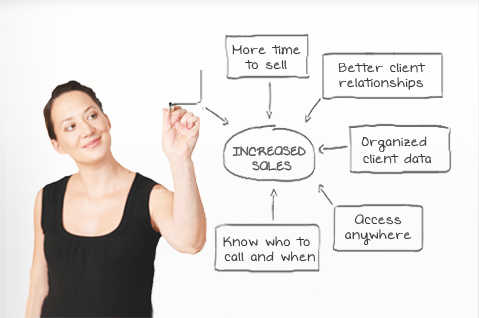 With the integration of an online CRM system in your business, customer relationship management is taken a notch higher. This is because this type of system is easy to access and hence the customers will be comfortable with it and will want to do business with you for a long time, it is reliable in that all the transactions are recorded and processed as they are received and therefore there will be no cases of misplaced orders or delayed services and the online CRM system is fast enough to serve a huge number of your customers within a very short time. Customers will always want to get services or buy goods from a source that is saving their time buy serving them efficiently and effectively.
The Power of the Internet
Technology has completely changed the way we do our activities, this being the reason why most businesses have taken their services online to tap the huge number of customers. When you start using this online CRM, you will be in a position to serve local as well as international customers and the trick is to be alert when any enquiries or orders are placed, so that you can offer a feedback that will initiate a transaction which based on the needs of the customer and the affordability and quality of your services or products will lead to a positive ending. An online CRM will help you track the most ordered products and therefore you can eventually settle on the main products that you will be dealing with.
Easy Access to Customer Information
When it comes to the tracking of the information regarding your customers, an online CRM system will be of great help because it keeps all the relevant data about all your customers and hence you can access it in within seconds. This will help you track complaints if any, and follow up the process to rectify where the problem could have occurred. Every procedure is recorded and you will not have to call anyone to confirm what was packed because the system has all the details. You will hence simply reverse the transaction to fit the requirements of the particular customer.
Performance Tracking
The use of an online CRM will help you check the performance of your business based on the customers that you are serving. This means that you will be able to know the customers who regularly buy from you and therefore, it will be easy to reward them without prejudice. The commodities that move faster in your business will be easy to track and on the other hand, you can eliminate the ones that are not moving and stop stocking them to avoid cases of dead stock. Another advantage brought about by the reports generated form your online CRM system is the identification of the untapped market. You will be able to derive ways to reach to those customers with services that they require and in the process widen your client base. The advantage of using the online CRM system is that you can transact businesses without the need of physical contact with your customers.