Every year we saw a new launch of Apple iOS operating system and yes every year Apple adds something interesting and innovation that force the minds of users to think how wonderful a device could perform and this year also, Apple has done something similar with the launch of iOS 8. The new incorporated changes are going really great.
Universal access: Apple is one of those companies that pay special attention to people with disabilities. The new version of the mobile operating system developers have added a new and improved existing features that allow you to operate the device for people with low vision, impaired motor skills, etc.
Speech: Naturally, this feature was present in earlier versions of apple mobile platform, but since the release of iOS 8-speech recognition can be done in real time, rather than after receiving a response from the server Apple. True, it is still necessary to connect to the Internet and activate voice assistant Siri.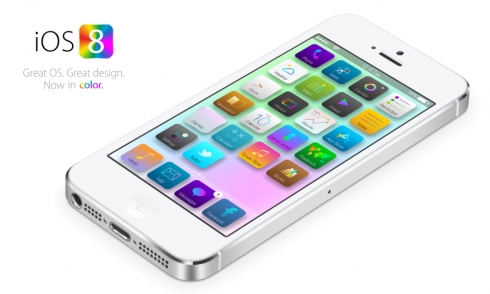 Menu "Share": Almost every year, Apple developers have to expand the interface "card sharing", because increasing the number of services that act as receivers or intermediaries content and diversity of content. In iOS 8 third-party developers have another opportunity – API for adding custom applications menu "Share."
Wi-Fi Telephony: Another feature that still raises questions. Firstly, was officially confirmed only support North American operator T-Mobile, and secondly, it is not clarified the situation with the confirmation of the physical address. Nevertheless, stating a fact – the technology of voice communication without the use of a cellular network in iOS 8 implemented.
Handoff: This feature has caused delight in the audience during its presentation at WWDC and angry in developer, test it after the second beta of iOS 8 and OS X Yosemite. But now everything is working properly – users can easily interrupt the applications (Safari, Notes, Calendar, Mail, Maps, iWork, Messages, etc.) on your iPhone and keep it on a Mac, or vice versa.
The weather: The application is not changed too much, but for those who regularly consult on future changes in temperature and precipitation, it is quite significant. So, instead of Yahoo! Weather data now represents The Weather Channel, and forecast is now available in twice the amount of time – 10 days instead of 5 in iOS 7.
Notes: Native application for creating small text documents has gained a number of new features, including: opportunities for text formatting (italics, bold, etc.), export images from the photo library, sync with notes on OS X, and so on.
The use of the battery: This section is available in the menu Settings -> General -> Statistics and allows us to see what applications are more than any other influence on the battery charge. In addition, you can also view a detailed report o for the last day and week.
The new innovations in iOS 8 is proving it to be the best iOS so far and we hope that next year we would see most stable iOS 9.