Apart from its main hygienic purpose, bathrooms are usually places where we like to spend moments of pleasure after the hard working day, which is why their arrangement became an important matter in house improvement projects. Anyway, stylish bathroom design rises on a new level, thanks to the great technological innovations that combine modern lines and highly advanced features. Therefore, it is time to add a bit of technological touch to your bathroom, and these are the great suggestions to consider:
Bath Tubs that Lead to Luxurious Treatments
Bath tubes moved from its initial purpose, and became flawless oasis of pleasure and relaxation. So, you can afford yourself enjoyment for all senses by installing mind-blowing multimedia bath tub. This tub can include edge placed LCD display, FM radio, DVD player and powerful massager. You can also turn your bathroom into unique soothing nook by considering sophisticated oval shaped jacuzzi enriched with plenty of adjustable micro-jets and in-tub lights that offer relishing whole-body massage and stunning ambient. Amazing spa bath tub, which mixes few sauna modes, hydro- massage and aromatherapy, is excellent option for having complete body and soul treatment within the serenity of your home, especially when you're too busy to visit spa centres.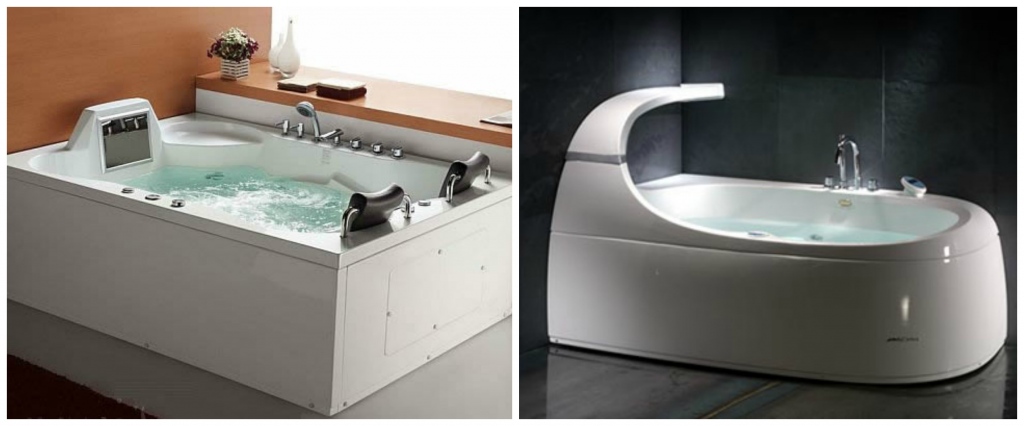 Multifunctional Showers
Using unbelievable ideas, producers of bathroom elements gave us an opportunity to experience shockingly enjoying showering moments by welcoming shower heads that abound with revitalisation and relaxation options. When bringing innovations into your bathroom, you just can't miss contemporary contoured shower with special nozzles that offer great water massage. However, if you like richer shower waves, there are showers that include combination of air and water that create fuller jets. You can turn your shower cabin into explosion of massaging and hydrating experiences by setting up digital shower heads where you can choose desirable massage, temperature or jet type.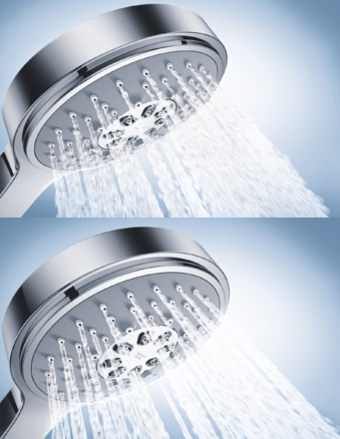 Stylish High-tech Taps
You can bring your bathroom closer to greatly modern appearance by switching to hand-free taps made of superfine materials in various shapes and styles. For those who strive to linear contours, ultra modern tap mechanisms and stunning visual spectacle, hansa model with a touch button sensor and LED lights that change depending on the temperature of the water is must have bathroom element. In order to put your new technological tap wonder into focus, be sure to choose the appropriate vanity like the ones in Sydney Cass Brothers bathroom shops. In case you want to accentuate the functionality, look for digital tap sets that provide adjustable regulations of water temperatures and pressure. Anyway, traditional style is not completely abandoned, so you can find authentically designed taps with improved flowing technology and luxurious finishing for your stylized sink area.
Automated Toilets
High-tech era brought us genuine toilets, and for the first time turned them into impressive parts of every bathroom, so if you look for technological miracle, you have a wide range of options to choose. You can achieve the greatest hygienic standard in your bathroom with touchless toilets offering flashing without touching the flush button, since they have sensor option for that. Besides, you can forget about toilet cleaning, thanks to toilet models with top to bottom flushing technology that allows water circulation throughout entire inner toilet area. Making your toilet area completely automated is now also possible by including toilets with after-usage washing and drying function, self-cleaning and adjustable seats along with automatic deodorant sprays, lights and music.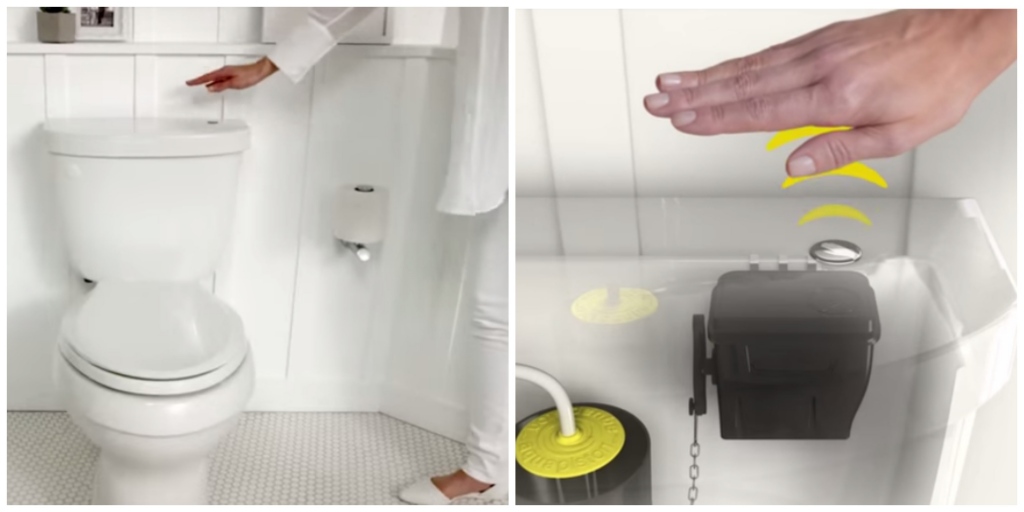 The times when we looked on our bathrooms only as on space with purpose are gone, since developing technology opens doors to a completely new bathroom experience that allows us to enjoy every minute we spend in it.