Name : Ryan Eggold
Born August 10, 1984 (age 35)
Lakewood, California, U.S.
Alma mater University of Southern California
Occupation Actor
Years active 2006–present
Who is Ryan Eggold?
Ryan Eggold is an American born actor, he became popular for his roles in CW teen drama series 90210 and NBC crime drama series The Blacklist.
The talented actor also starred in NBC's short-lived spin-off series The Blacklist: Redemption.
Also See: Ryan Gosling Untold Stories and Net Worth
The Southern California native was born in Lakewood, California, born August 10, 1984, to James Frederick Eggold and Karen (née Benik).
He graduated from Santa Margarita Catholic High School in 2002 and later from the esteemed theatre department of the University of Southern California in 2006.
While in High school, Ryan participated in many school theatre performances. Upon graduating from the University, Ryan landed recurring roles on CBS's Young and the Restless, HBO's Entourage, Cartoon Network's Out of Jimmy's Head, ABC's Brothers & Sisters and The CW's Veronica Mars, before obtaining his first series regular gig on the FX's Dirt.
In addition to his work in television, Ryan made his professional stage debut in the acclaimed 2006 Ahmanson Theatre/Center Theatre Group production Dead End, directed by Nick Martin, and has since appeared in productions of Leipzig, and the L.A. Weekly Award-winning production of Marat/Sade.
Ryan has also been involved in producing, directing and has also starred in some original screenplays. He created his movie debut – a short film Con: The Corruption of Helm.
When he isn't acting, Ryan is writing music, playing guitar, piano and singing in his band.
After stepping behind the camera recently to write, direct, produce, compose and edit his film Literally Right Before Aaron, Eggold says his next career move may involve music.
"I think rain or shine when I get a chunk of time, hopefully soon, I'm going to do a record. I have way too many songs sitting at home, and I need to just get some of them out."
Also See: Julie Yaeger Bio, Married, Kids, Husband, Wiki, Body Measurements
Recently Ryan announced his return to The Blacklist as series regular after leaving the show last year to headline its since-cancelled spin-off Redemption.
"It's great to be back!" Eggold, tells PEOPLE. "We did Redemption for a bit, which was really fun, but I missed the cast. I'm now trying to get back in shape, of course."
Ryan Eggold Married/Wife/Dating/Girlfriend/Relationship
Ryan isn't married to date, however, he has been linked with several ladies.
There was the rumor about his wedding with co-star Megan Boone and about her pregnancy with him.
But it all turned out to be what it was called; RUMORS! as Ryan has never maintained any dating relationship with his on-screen wife off the screen.
Well, it must have been Megan's statement in an interview with capitolfile-magazine.com that fueled the rumor.
she said: "He's one of my closest friends. I love Ryan Eggold so much. But his transition from the bookish teacher to the spy was brilliant. It was interesting how the female population liked him more when he was a jerk."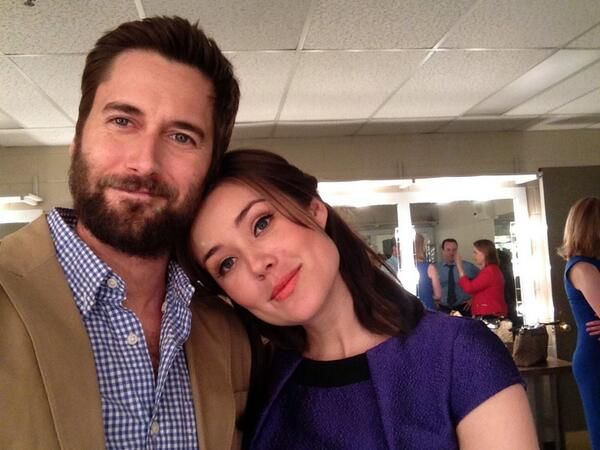 Now back to the other women in Ryan's life. Back in 2008, the actor was alleged to be in the relationship with the "Twilight" actress Ashley Greene.
Though the couple left people in the dark about their relationship, Ryan on an opening of a Boutique at Malibu on 4th October 2008 had confessed about dating an actress.
"I'm dating someone she's an actress," he had said.
Their relationship obviously failed as Ashley began dating Paul Khoury since the year 2013 and neither Ashley nor Ryan has spoken anything about the failed relationship.
In 2009, he was rumored to be dating star from The Haunting of Molley Hartley Hailey Bennet. The relationship between the duo didn't work out.
Also See: Clint Eastwood Untold Stories, Biography & Net Worth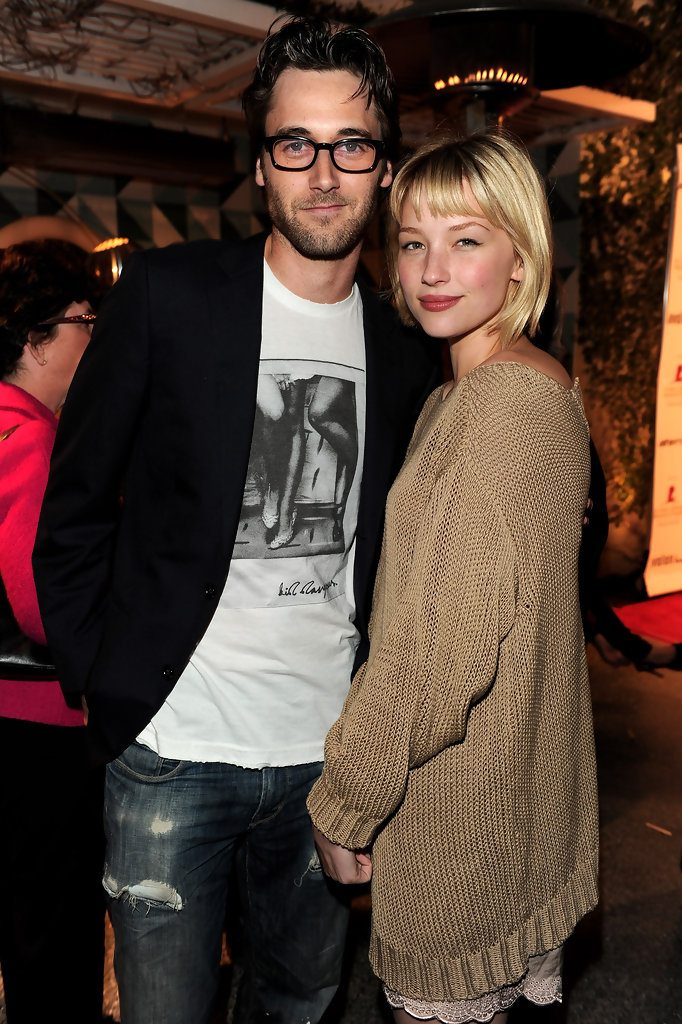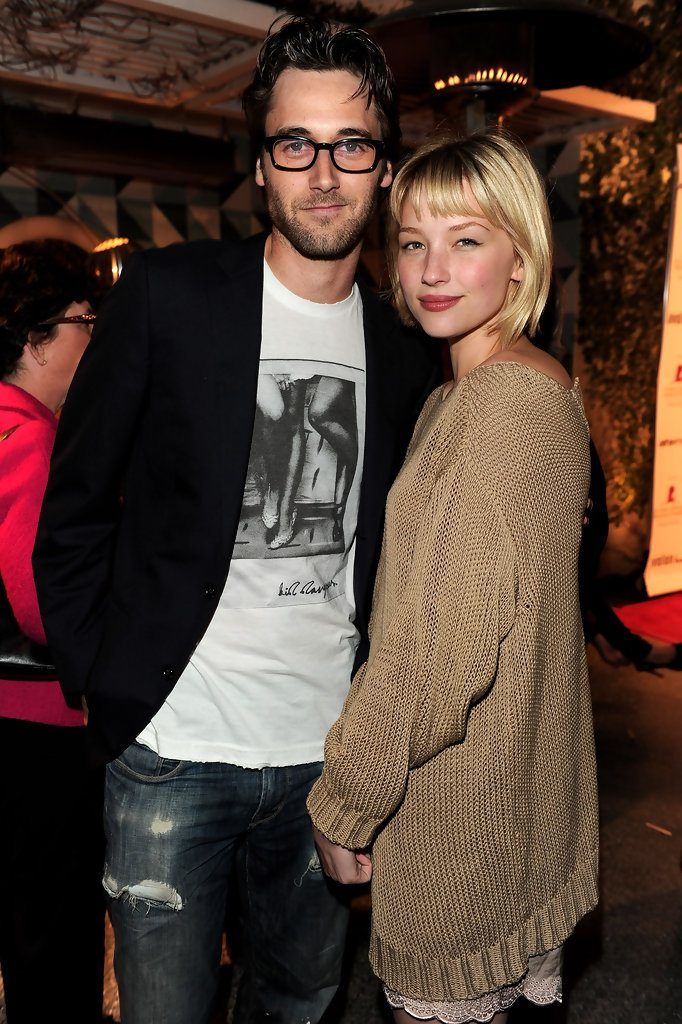 This was what Ryan had to say when asked about his relationship in an interview with dailytelegraph.com.au in 2014.
"I am an old man. I go for the quiet. I wouldn't say I handle attention well; I'd say I stumble over pick-up lines poorly. I'm not good at any of that. I've been a 90-year-old man since I was 12-years-old. I'm not good with it, but I try to stay at least somewhat involved."
The Blacklist: Redemption star Ryan Eggold said he has an ex-girlfriend to thank for his recent directorial debut at the Tribeca Film Festival.
Ryan told Page Six that an ex-girlfriend once told him she was getting married to someone else — and that Eggold would regret their breakup for the rest of his life.
When asked if he attended his ex's wedding, Eggold replied, "No, she wasn't actually engaged. It was an empty threat, which is even more crazy."
After the break-up, Ryan Eggold has decided to keep his dating life private.
So currently, the 33-year-old handsome actor is a bachelor who is busy concentrating on his career.
Height/Body Measurement
The friendly fun and enigmatic actor has an athletic body, weighs 75kg and is 183cm(6 ft) tall.
Also See: Scarlett Johansson Untold Stories, Biography & Net Worth
He has a total of 75.6 thousand followers on Twitter. He has tweeted more than 2,150 times, a clear proof of how engaged he is with his fans.
Also catch up with him on Instagram.
see also :
[spacer height="30px"]
Fact Check
We strive for accuracy and fairness. If you see something that doesn't look right, contact us!
Thanks for reading and remember to share this post on social media & stand a chance to win $10,000